Official visit of the President of Bulgaria
Rome, 25/05/2005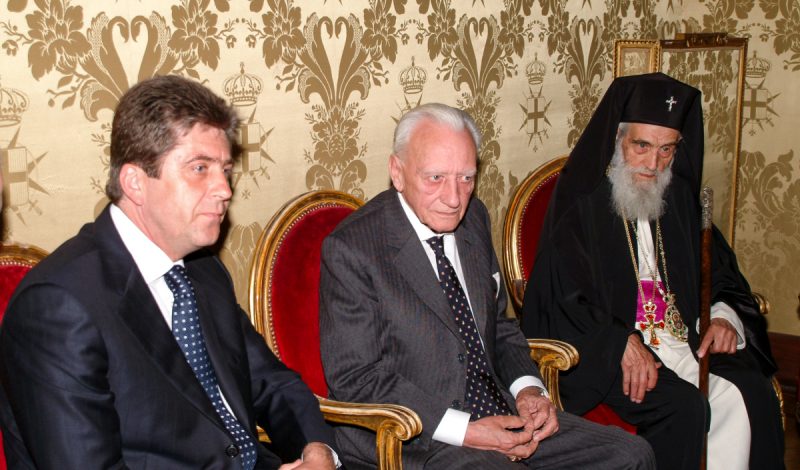 On 23 May, the Grand Master of the Order of Malta, Fra' Andrew Bertie, received the President of the Republic of Bulgaria, Georgi Parvanov, accompanied by his wife.
The meeting testified to the fact that the Order of Malta and Bulgaria share opinions on social health development. The Order's Embassy in Bulgaria is organising a supply of modern equipment to hospitals with particular focus on children and the old.
The first Bulgarian President to visit the Order in the Magistral Palace in Rome, Parvanov stressed his country's economic and social development over recent years, as well as the fact that the different religions live peacefully together. The President wished to thank the Order of Malta for what it has done for the Bulgarian population.
During the meeting, President Parvanov officially invited the Grand Master to visit Bulgaria.
Diplomatic relations have been established between the Sovereign Order of Malta and the Republic of Bulgaria since 1994.