Historic ties and shared projects: visit of Maltese Mresident George Abela
Rome, 19/06/2009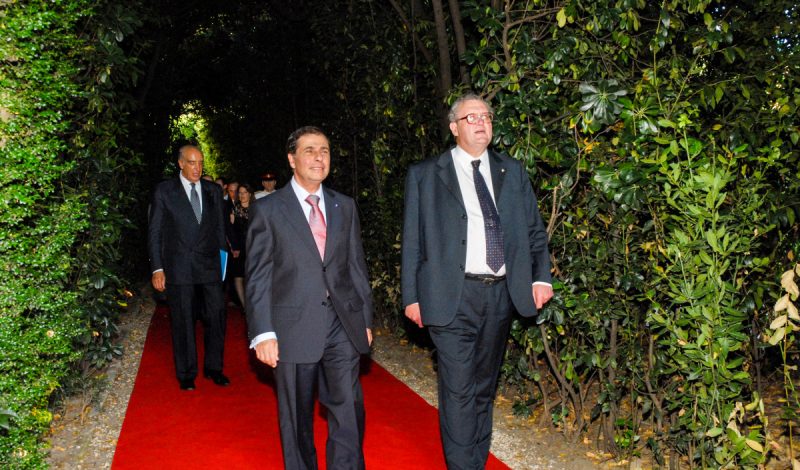 An extended and cordial meeting took place yesterday between the Grand Master Fra' Matthew Festing and the President of Malta, George Abela. Discussions in this first meeting between the two Heads of State touched on the deep historical and cultural ties which bind the Order and the Maltese Republic, and on a possible medical and humanitarian Agreement, as well as the currrent international situation.
Malta, with its remarkable history, occupies a special place in the hearts of all the members of the Order, declared the Grand Master, both for the very close historical ties which bind us, and because we share the same values of Christian civilization: values which are firmly rooted in rights of liberty and democracy, which is today the patrimony of our large European family.
The visit concluded with a dinner in honour of President Abela and his delegation in the gardens of the Magistral Villa.