The Grand Master received by Italian Senate Speaker Schifani
Rome, 06/11/2009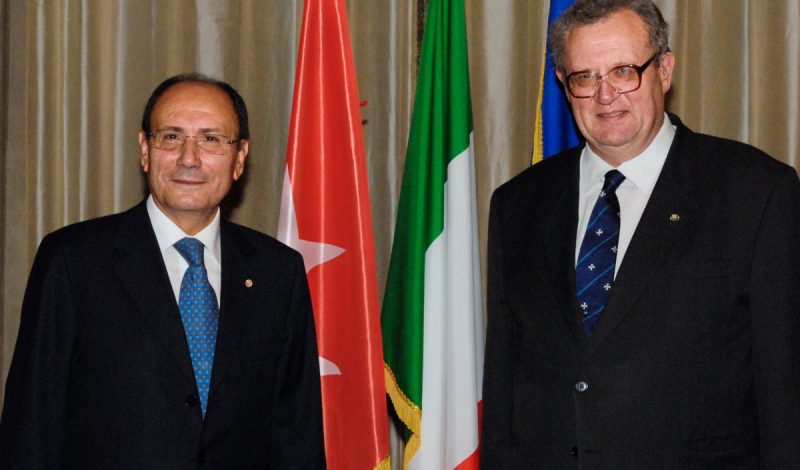 The visit of the Order of Malta's Grand Master Fra' Matthew Festing to the speaker of the Italian Senate Renato Schifani, culminating with a lunch in Palazzo Giustiniani, took place in an atmosphere of great cordiality. During the meeting, the Grand Master recalled the 'excellent and constructive' relations existing between the Order and the Italian Republic for over 60 years.
Speaker Schifani, who had visited the Grand Master in the Magistral Palace in October 2008, recalled that the Order had been welcomed for some years in his native land, Sicily, after it was forced to abandon Malta in 1798.
Accompanied, among others, by the Grand Chancellor Jean Pierre Mazery and by the Order's pro-patron archbishop Paolo Sardi, the Grand Master praised the traditionally 'friendly' relations between the Order and Italy. After the establishment of diplomatic relations in 1956, there was an exchange of notes between them in 1960, thanks to which various agreements were stipulated. These covered assistance in serious emergencies (in 1991), health facilities (in 2000) and cooperation with the Civil Defence department (in 2006).