The Grand Master receives the President of Seychelles
Rome, 26/10/2010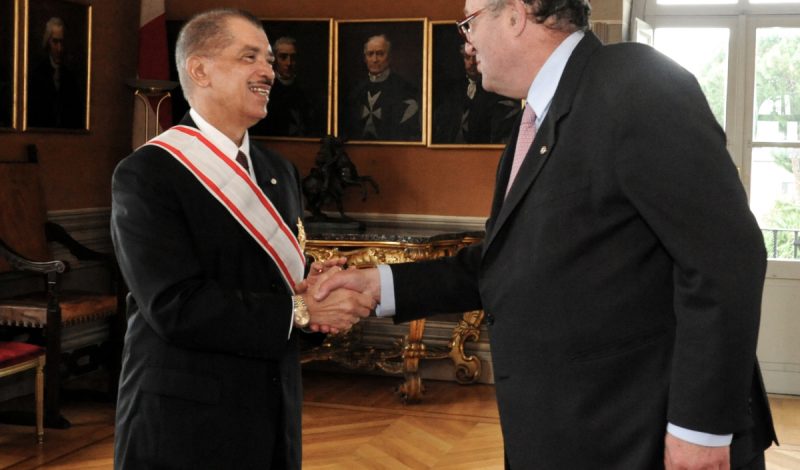 The Order of Malta's Grand Master Fra' Matthew Festing received the President of Seychelles James Michel in the Magistral Villa on 25 October. "A natural affinity exists between the Order of Malta and the Republic of Seychelles. This affinity is based on shared ideas and values," said Mr Michel during the meeting in Rome.
The Grand Master recalled how relations between Seychelles and the Order of Malta had intensified thanks to the signature in 1995 of the cooperation agreement in the healthcare sector, of mutual interest. In his address, Fra' Matthew Festing described Seychelles as an example of how a developing country can successfully provide a good health system for its population.
The Grand Master and the President discussed cooperation projects in the health sector, as well as the Order of Malta's humanitarian work in some of the global crisis spots.   President Michel praised the Order of Malta for its work in Seychelles and  around the world: " Seychelles will continue working strongly with the Order in a people-centred development approach," he concluded.
During the meeting, the Grand Master conferred the Grand Cross pro Merito Melitensi – Special Class  on President Michel, in recognition of the exceptional relations existing between the Order of Malta and the Republic of Seychelles.