State visit of the Grand Master to Austria
Rome, 27/02/2012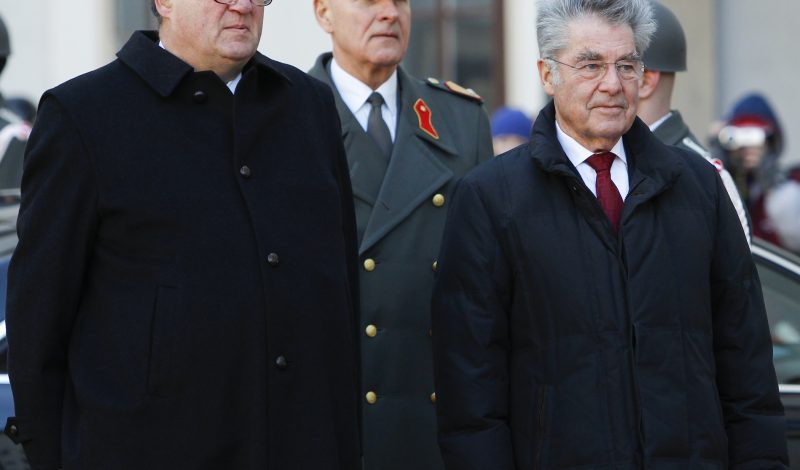 Today the state visit of the Grand Master Fra' Matthew Festing to the Federal Republic of Austria has begun.  This afternoon in Vienna he will be received by President Heinz Fischer.  Following this the Grand Master will meet the Federal Chancellor Werner Faymann.  On the 28th February Fra' Matthew Festing will be received at the United Nations Office in Vienna by the Director General Yuri Fedotov.
During his four day visit to Austria, the Grand Master will travel to the Styria region to visit the activities of the Grand Priory of the Order for the area.
The delegation accompanying the Grand Master includes the Grand Chancellor Jean-Pierre Mazery and the Grand Hospitaller Albrecht Boeselager.