After two centuries, the Order of Malta flag flies over fort St. Angelo, beside the Maltese flag
La Valletta, 13/03/2001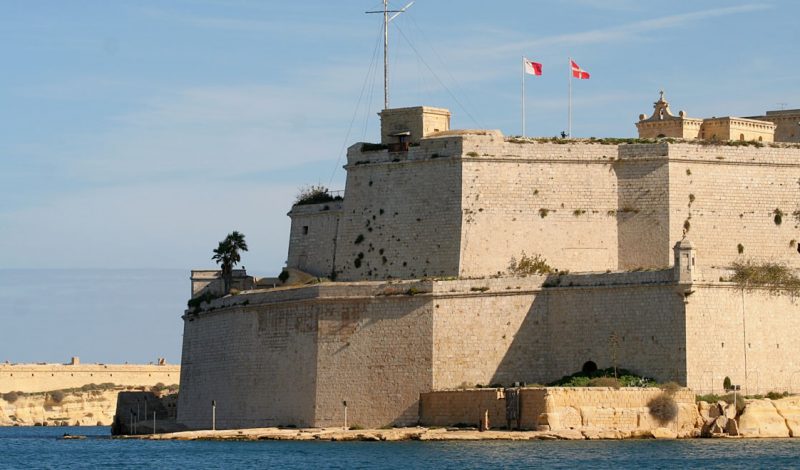 The Parliament of the Republic of Malta has ratified today the agreement set out in 1998 between the Maltese Government and the Sovereign Military Order of Malta, pursuant to which Fort St. Angelo, the oldest fort in Malta, shall be granted in concession to the Order for a period of 99 years.
The Fort, located in the town of Birgu, belonged to the Knights from 1530 until the island was occupied by Napoleon Bonaparte in 1798. It has been restored and now hosts the Accademia Internazionale Melitense, which is engaged in historical research and cultural and medical activities.
After three years of negotiations, the Prime Minister of Malta, Fenech Adami, and the Grand Chancellor of the Order, Count Carlo Marullo di Condojanni, signed the agreement on 5 December 1998 in the presence of the President of the Maltese Republic and of the Grand Master of the Sovereign Order.
News of the ratification of the agreement was welcomed within the Order as a token of the friendly relations between the two Governments and of the will to work together for peace in humanitarian and cultural fields.
Although the extraterritoriality granted to Fort St. Angelo in terms of inviolability of the building, the archives and the personnel cannot be assimilated to full sovereignty, it has far broader implications than the extraterritoriality customarily granted to diplomatic representations, as it authorises the establishment of a small group of armed guards inside the Fort. Thus, the Order has been granted an opportunity to work in Fort St. Angelo in an atmosphere of trust and total cooperation with the Government of Malta.
As soon as the agreement becomes effective, the Order will find once again its place in the renewed social and cultural fibre of Malta.