The story of the coins of the Order of Malta on exhibit in Villa Niscemi in Palermo
Palermo, 07/04/2001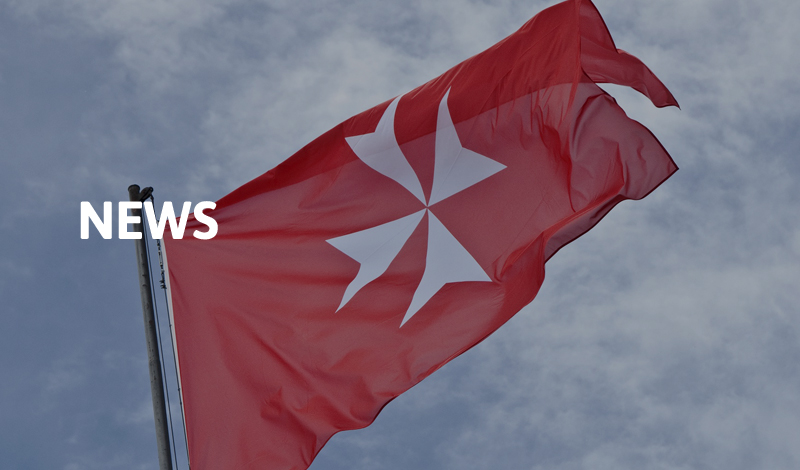 An exhibition that traces back the story of coins, stamps and decorations of the Order of Malta was inaugurated today in the beautiful Villa Niscemi in Palermo. A printed catalogue is available for the exhibition entitled "Lungo la via della Filermosa". The event, sponsored by the Grand Magistry of the Order and by the President of the Regional Assembly of Sicilia, was organised by the Foundation "Donna Maria Marullo di Condojanni" with the participation of the Association of Italian Knights and of the Grand Priory of Naples and Sicily.
The inauguration was attended by the Grand Chancellor of the Order, Count Carlo Marullo di Condojanni, Fra' John Critien, one of the greatest collectors of Order coins, and the Extraordinary Commissione of the Municipality of Palermo Mr. Guglielmo Serio, who received the decoration of Grand Official of Merit of the Order.
The collections exhibited are testimonies of succeeding Grand Masters, of the battles fought by the Knights, and of the humanitarian and religious spirit that has permeated the Order since its foundation in 1099. The Chairwoman of the Foundation of the Order, Donna Elisabetta Marullo, states that "the exhibition celebrates the military glory of the Order, along with its charitable and hospitaller initiatives, which are evidenced in the documents collected and demonstrate the obedience to its two fundamental principles: tuitio fidei and obsequium pauperum".
The main part of the exhibition is dedicated to coinage, but there are also many stamps, from the first, issued in 1966, to the present day, celebrating the Saints of the Order, Christmas feastdays and the Patron Saint St. John.
The exhibition includes a selection of decorations which represent a substantial portion of the collection and a testimony of the relationships held by the Order with institutions and with the Church over the years.