Argentinian President Eduardo Duhalde visits the Grand Master
Rome, 07/04/2003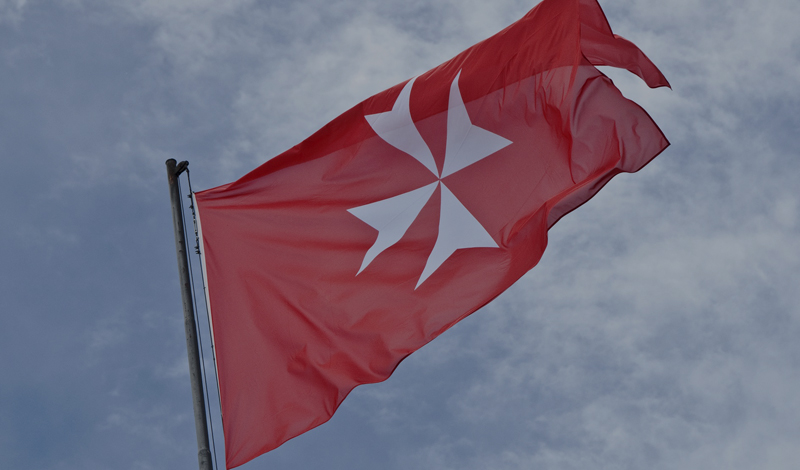 The Grand Master of the Order, Fra' Andrew Bertie, today received an official visit from the President of the Republic of Argentina, Eduardo Duhalde. The president was accompanied by his wife and by the Cultural Secretary Ambassador Esteban Caselli and the Argentine Ambassador to the Order, Vicente Espeche Gil.
The meeting took place at the Grand Magistry in Rome. After the traditional welcoming ceremonies the two heads of state sat together for a private conversation during which they acknowledged more than fifty years of excellent relations between the Order and Argentina.
The Grand Master recalled that this relationship 'has allowed the Order to develop numerous medical, social and humanitarian assistance initiatives that benefit the people in a number of regions of Argentina.' The President expressed his appreciation for the Order's activities, especially during this difficult economic period in his country, and for the assistance offered to Argentianians. He also hoped that the Order's presence in Argentina would keep growing so that the children of Argentina can continue to benefit from this important assistance, both medical and ethical.
The Order's hospitaller activities are carried out through the Argentine Association, which runs medical assistance programmes for children, the terminally ill and for the control of maternal HIV transmission. AMAPES (Ayuda Maltesa para evitar la trasmisiòn del Sida en embarazadas), its HIV/AIDs programme, is carried out by experienced professionals who advise HIV-positive mothers of dietary precautions to take to avoid passing infection on to their children. The Order's Embassy in Argentina also provides humanitarian support in the form of awareness campaigns for populations living in the country's poorest areas.
At the conclusion of the meeting the Grand Master conferred decorations on Dr.Duhalde and his delegation, who reciprocated by presenting the Senior Ministers of the Order with Argentina's Grand Cross.