John Paul II: the Grand Master participates in the mass celebrating 25 years of papacy
Rome, 17/10/2003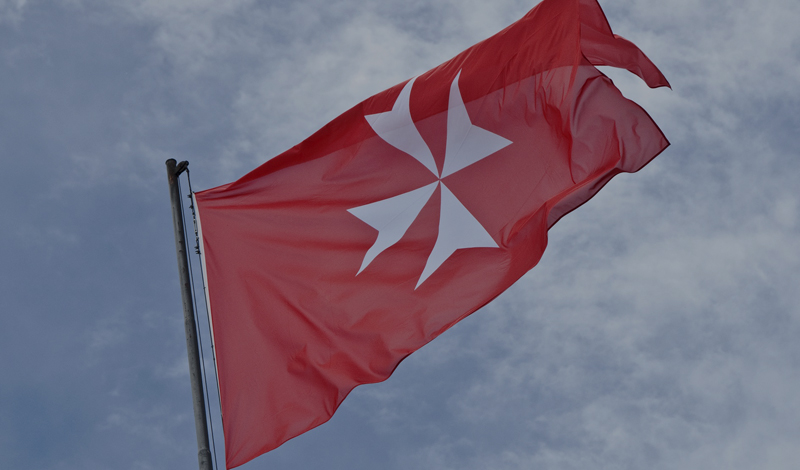 On October 16th John Paul II celebrated the 25th anniversary of his papacy with solemnity along with more than 50,000 people in a mass performed in St. Peter's Square. The Grand Master, Fra' Andrew Bertie was present at the event, accompanied by a number of Sovereign Council members and other Ladies and Knights of the Order of Malta.
Among the personalities present were the President of the Italian Republic, the President of Poland, the Vice President of Guatemala and Sierra Leone, the President of the Slovakian Parliament, Hungarian and Uruguayan Presidential consorts, along with political personalities from Ireland, Slovenia, Germany, Brazil, the United States, Kazakhstan, Paraguay, Peru and Canada.
In a statement recalling the initial days of his mission, the Pope declared during mass that "today Jesus, though fully aware of my human fragility, encourages and invites me to take up the responsibilities that He Himself has bestowed upon me." The Pope concluded saying: "I beseech you, dear brothers and sisters, do not interrupt this grand work of love, but continue to support the Papacy and those who wish to serve Christ, man and humanity."
More than 200 priests and 300 cardinals, patriarchs and bishops took part in the celebration of the Eucharist.