Iran earthquake: starting the rehabilitation programme
Cologne, 10/02/2004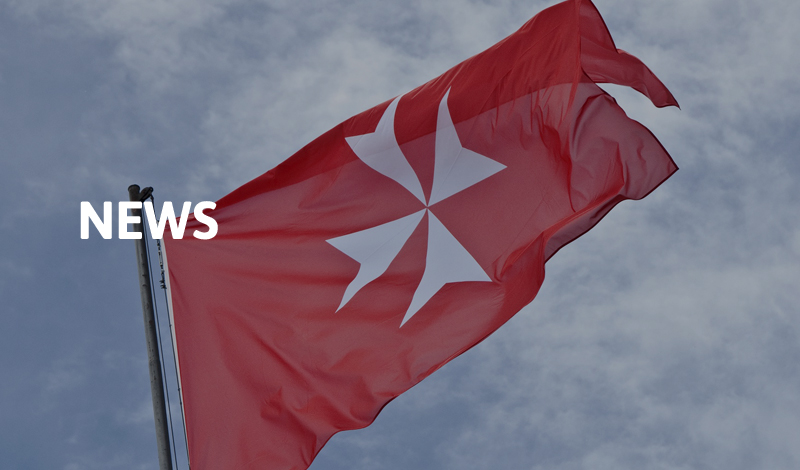 Only six weeks after the devastating earthquake in Bam, southern Iran, the Order of Malta's German Emergency Corps (Malteser) will start a rehabilitation programme at a cost of 400,000 Euro to help rehabilitate the destroyed city. Malteser Germany will act on behalf of the Emergency Corps of the Order of Malta (ECOM), implementing a project that includes:
– Re-establishment of 15 health clinics, providing basic health care for approximately 23,000 people.
– Provision of 20 pre-fabricated constructions as temporary schools for more than 400 pupils.
– Support for a project fund of Malteser Germany which helps Iranian relief organisations specialising in support for women, the disabled, children and orphans.
– A 3-month counselling to Iranian relief agencies, instructing them in modern management and organisational methods.
An Agreement signed between Malteser Germany and "Kerman NGO's House" is the basis for these rehabilitation measures. "Kerman NGO's House" is the umbrella organisation for 40 voluntary organisations based in Kerman. Sid Johann Peruvemba, Head of the Emergency Programmes Desk, Malteser Germany, signed the treaty last week with Ali Shamsinia, President of "Kerman NGO's House".
In Bam, Peruvemba and his colleague, Wolfgang Herdt, encountered devastation: "People are living in tents in front of their destroyed homes. Only date palms survived the earthquake unharmed, and they are the population's main means of existence. Schools, hospitals and social centres have been completely destroyed and will need to be rebuilt as soon as possible so that life can go on." This assessment is also shared by experts of Technisches Hilfswerk (THW), the official disaster relief organisation of the Federal Republic of Germany, a cooperation partner of Malteser Germany.
Some statistics:
– 45,000 people lost their lives, 30,000 were injured and more than 75,000 lost their homes. 1,800 children lost their parents, 5,000 children lost either mother or father.

– The epicentre of the earthquake lay exactly below the city centre of Bam. 90 percent of houses and buildings were destroyed. There are 12 million tons of wreckage which need to be cleared.

– Before the earthquake, 230,000 people lived in Bam and its surrounding villages. 10 percent lived below the poverty level, having less than one dollar per day. 70 percent of the population worked on date palm plantations. Unemployment rate was 25 percent.

– Now, 20,000 to 30,000 children cannot go to school because school houses and social facilities have been destroyed.

– Normally, Iran's health system consists of three levels:

1. Health clinics (about 1,500 patients each)

2. Health centres (15,000 to 20,000 patients each)

3. Hospitals (about 80,000 patients each).

– The earthquake destroyed health facilities including the central hospital in Bam, which had 200 beds. The Iranian Department of Health reported that 95 health clinics, 23 health centres and a hospital need to be rebuilt.