The Grand Master of the Order receives the Secretary of State of his Holiness
Rome, 10/03/2004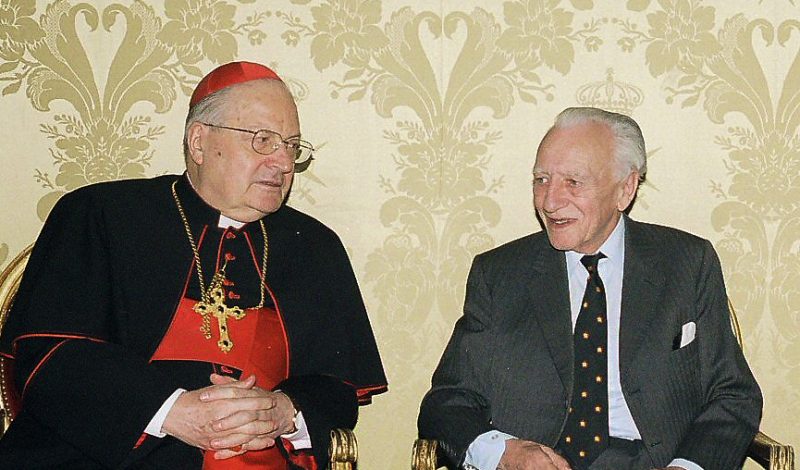 His Most Eminent Highness, Fra' Andrew Bertie, Prince and Grand Master of the Sovereign Order of Malta, today received in audience His Eminence Cardinal Angelo Sodano, Secretary of State of His Holiness Pope John Paul II.
The Grand Master was accompanied by His Eminence Cardinal Pio Laghi, Cardinal Patron of the Order, member of the Sovereign Council, the Prelate of the Order, HE Monsignor Angelo Acerbi, and Their Excellencies the Grand Priors of Rome, Lombardy and Venetia, and Naples and Sicily, and the Order's Ambassador to the Vatican, HE Alberto Leoncini Bartoli.
His Eminence Cardinal Sodano was accompanied by Monsignor Leonardo Sandri, Vice Secretary of State and senior members of the Vatican.
At the very cordial meeting, the Grand Master extended his warm personal wishes on the occasion of the 25th anniversary of the episcopal ordination of the Cardinal Secretary of State which was celebrated during 2003. He also expressed his appreciation of the excellent relations between the Vatican and the Order, which are so firmly rooted in history and in the profound devotion all the members of the Order have for His Holiness and for the Church.