The Grand Master receives the President of the Republic of Paraguay, Nicanor Duarte Frutos
Rome, 20/10/2004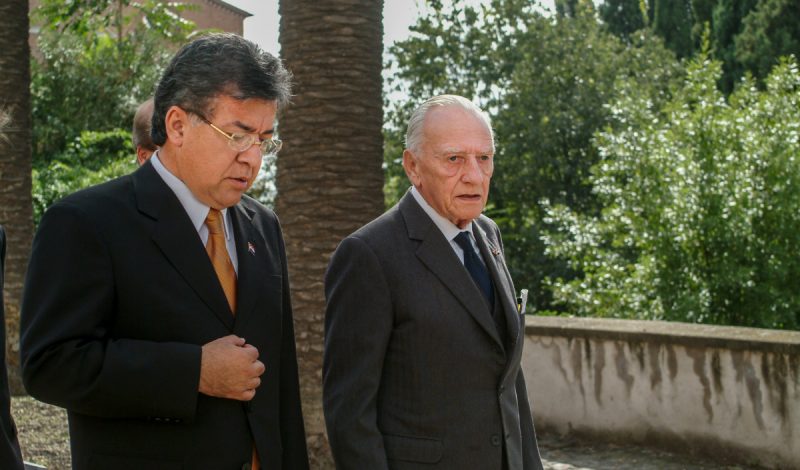 On 18 October the Grand Master of the Order of Malta Fra' Andrew Bertie received the President of the Republic of Paraguay, Nicanor Duarte Frutos, accompanied by the Speaker of Parliament, Minister of Foreign Affairs and Ministers of Public Works and Communications, of Industry and of Trade.
In his speech, the Grand Master recalled the bonds of friendship and cooperation existing between the Order and Paraguay. Diplomatic relations dating back to 1951 have permitted the Order to perform a fruitful humanitarian activity, thanks to the dedication of the Servicio de Emergencia Malta en Paraguay volunteers, active for over twenty years in the medical field in cooperation with the country's health institutions.
The Grand Master also wanted to express his appreciation to the President for the political commitment in promoting development in the educational and health sectors, with particular emphasis on the needs of Paraguay's indigenous populations in the country.
In recognition of the strong ties of friendship and cooperation between the Order and the Republic of Paraguay, the Grand Master conferred on President Duarte Frutos the insignia of the Order's Collar al Merito Melitense.
Present at the meeting, which took place in the Villa Malta on the Aventine Hill, was the Grand Chancellor of the Order, H.E. Jacques de Liedekerke.