The Grand Master's message to the members of the Order
Rome, 14/12/2004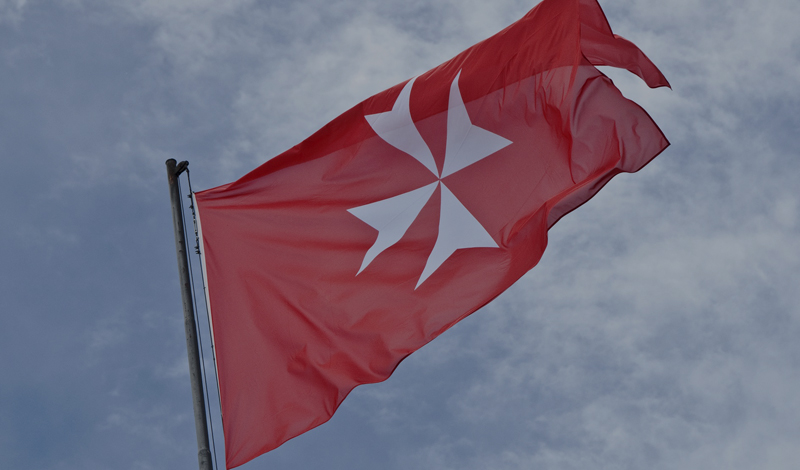 I wish all members of the Order, the volunteers and our benefactors a very happy Christmas and peaceful New Year in 2005.
Last year, we made our usual three pilgrimages to Lourdes, Assisi and Loreto, and in addition, in March, about 30 of us went to Cetinje in Montenegro, to venerate the original icon of Our Lady of Philermos, which is in the National Museum, and the relics of the right hand of St. John and a fragment of the True Cross, which are kept in an Orthodox Monastery, a short distance away.

As this was a Holy Year in Santiago de Compostela, a group of 235 also went there on pilgrimage.
At the special request of the Holy Father, the Order undertook some relief work in Sudan, and by the middle of June had sent three tons of medical relief goods to southern Darfur, which provided basic medical care for more than 20,000 people for three months. Later, another 35 tons of therapeutic nutrition, four medical emergency units and non-food items, 2,000 tarpaulins, 3,100 blankets, 5.275 water-cans and kerosene boilers were sent out. A contribution of € 250,000 was also made.
Our people are continuing their hospitaller work in Iraq and Afghanistan; indeed, in the latter place, two local volunteers were killed while on duty.

As you know, in October started the Year of the Holy Eucharist, so this is an opportunity for us all to renew our devotion to God in the Eucharist, and to promote greater reverence to the Blessed Sacrament, which sadly in many parts of the world is not as fervent as it used to be, although I am sure that none of our members is ever lacking in the traditional respect that has always been accorded to Our Lord in the Tabernacle.
With my best wishes for a happy Christmas and peaceful New Year,
Fra' Andrew Bertie