The Grand Master receives the President of Georgia, Mikheil Saakashvili
Rome, 03/03/2005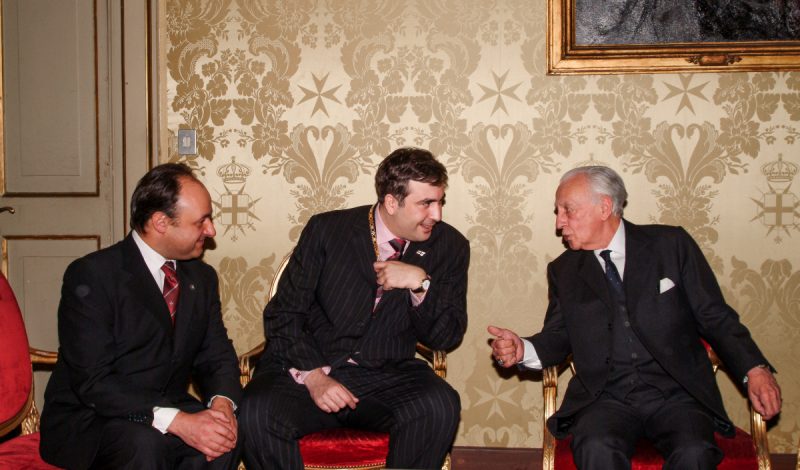 This afternoon the Grand Master of the Order of Malta, Fra' Andrew Bertie, received the President of the Republic of Georgia, Mikheil Saakashvili, accompanied by the Minister of Foreign Affairs, Salomé Zourabichvili.
In his speech, the Grand Master stressed that current relations between the Order and Georgia were excellent.
The Grand Master, after having recalled the humanitarian activities the Order carries out in Tiblis, expressed his appreciation to the President for the political commitment to promoting Georgia's economic development, respect of human rights and strengthening of national identity and unity.
In recognition of the strong bonds of friendship and cooperation between the Order and the Republic of Georgia, the Grand Master conferred the Order's Collar "pro Merito Melitensi" on President Saakashvili.