The Order's delegation visits projects in the tsunami crisis areas
Rome, 07/03/2005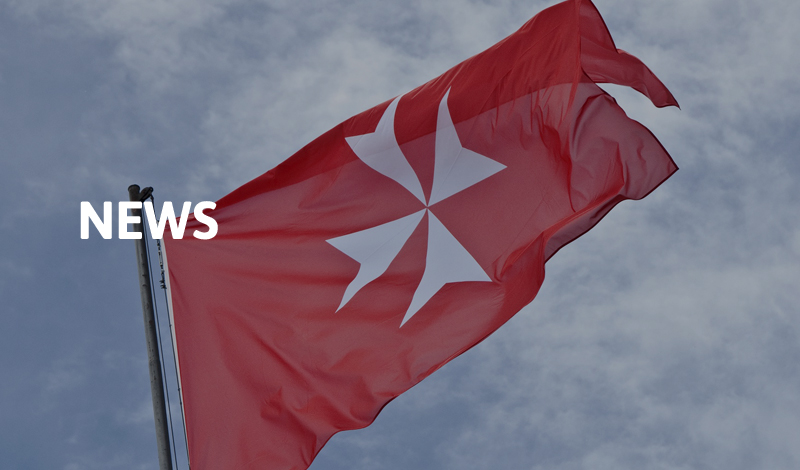 In early February (8-16), an international delegation of the Order of Malta, headed by the Grand Hospitaller, Albrecht Freiherr von Boeselager, visited tsunami-devastated areas in Thailand and India where the Order has ongoing projects. 'Because of our long-standing activities in these areas, we were able to respond effectively and quickly to the catastrophe,' explained Johannes Freiherr Heereman, Executive President of the Order of Malta's German Emergency Corps (Malteser).
In Thailand, the delegation visited the Bang Muang District in the south, where Malteser cares for 200 children in a Maternal Day Care Centre, and the village of Ban Bansak, where Malteser has provided emergency relief: food, coal, blankets, clothing, kitchenware, tents and water tanks. They then continued to Ko Kho Khao, an island on Thailand's west coast, where Malteser has supplied tsunami victims with relief goods and clean water, and installed permanent water systems and sanitation, as well as boat engines, flues and boxes. In India, the delegation visited the districts of Kanya Kumari and Kollam in the south.
Immediately after the tsunami, Malteser International sent assessment teams into the crisis areas and initiated provision of emergency relief. In Thailand, staff from already existing Malteser projects were sent immediately to the south for assessment and coordination; in India relief measures were set up in cooperation with local partner organisations. In the first weeks after the tsunami, the Order carried out emergency relief programmes to the value of one million euro. Examples of the help provided include:

– Medical care for tsunami victims in the refugee camps;

– Provision of food, clothing and cooking utensils for flood victims;

– Provision of water and sanitation in refugee camps and emergency shelters.
Now that the first phase of emergency aid has concluded, the Order of Malta is preparing and carrying out long-term rehabilitation programmes in the disaster regions. This second phase will last for at least three to five years. For rehabilitation measures in the first year, Malteser Germany will undertake 6 million euro worth of rehabilitation programmes.
For the further financing of all medium and long-term rehabilitation measures, a Rehabilitation Fund has been set up in which all donations for the rehabilitation programmes in South-East Asia will be targetted to specific programme funds. The programmes will focus on health, water and sanitation, relief for fishermen and their families, and new roofs for 10,000 dwellings.