Visit of the President of Equatorial Guinea
Rome, 21/03/2005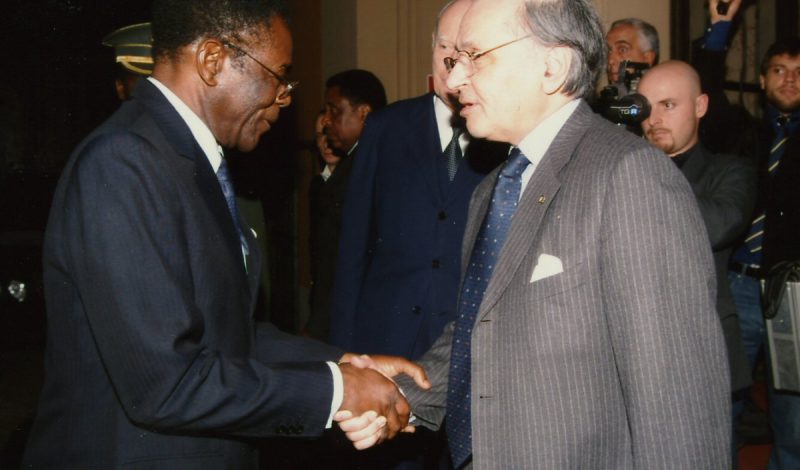 On Friday 18 March, the President of the Republic of Equatorial Guinea, Teodoro Obiang Nguema Mbasogo was received at the Magistral Palace, accompanied by members of his Government and by the Hon.Alberto Michelini, personal representative of the Italian Prime Minister to the G8 and Africa.
Present at the meeting were the Grand Chancellor a.i., Jean-Pierre Mazery and Fra' Carlo Arditi di Castelvetere, together with the President of the Italian Association, Marquis Fausto Solaro del Borgo, the Hospitaller, Marquis Marcello Sacchetti, and the General Manager, Dr Colajacomo, the Ambassador of the Order to the Holy See, Alberto Leoncini Bartoli, the deputy diplomatic counsellor, Ambassador Tommaso Troise, and the Master of the Ceremonies, Prince Paolo Boncompagni Ludovisi.
The discussions centred around new hospitaller activities to be carried out in Equatorial Guinea under the supervision of the Order of Malta. President Obiang expressed his deep appreciation for the Order's expertise in healthcare and sanitarian activities and his thanks for its support to his country in these areas.