The digitisation of the magistral palace archives is launched
Rome, 09/06/2005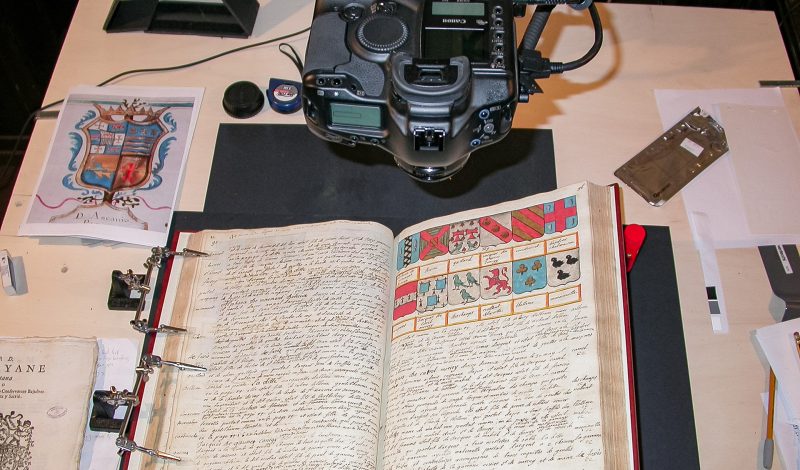 The digitisation of the archives of the Magistral Palace of the Order of Malta in Rome is now underway. Thanks to the cooperation of the Malta Study Centre of the Hill Monastic Manuscript Library, entire books, manuscripts, cabrei, and processes for admission to the Order up 1905 will be photographed page by page and stored in digital format. State-of-the-art digital cameras are used to capture high-resolution images which are then transformed and saved as files. These can be viewed and printed without losing any quality, preserving all the information.
"Undoubtedly an ambitious programme," stressed Fra' Elie de Comminges, Manager of the Order's Library and Archives, "that will enable a vast cultural heritage to be made available to scholars and researchers over the next few years, also accessible via Internet".
The Grand Master of the Order, Fra' Andrew Bertie, was present at the launch of the project, giving his personal encouragement.
HMML (with headquarters in Saint John's University in Collegeville, Minnesota, US) has been engaged in the preservation of manuscripts from various countries since 1965. Under the agreement with the Order of Malta, HMML provides technical equipment and processes and catalogues files for publication on the Internet.