Hurricane Katrina: the Order of Malta pledge help
Rome, 02/09/2005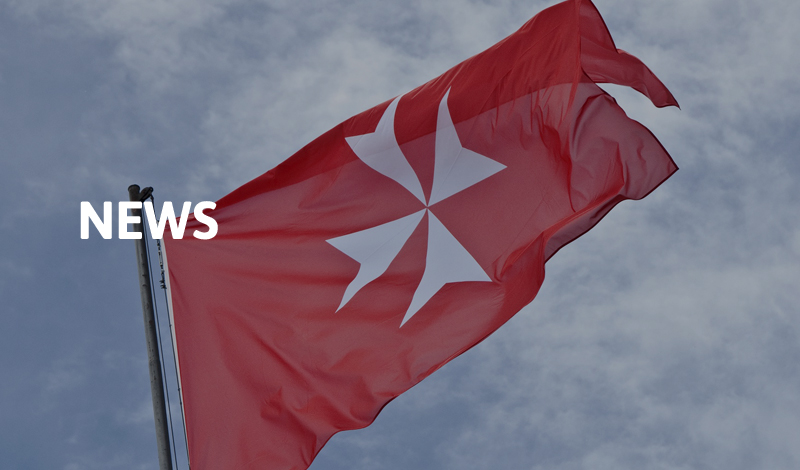 The Order of Malta expresses its solidarity with the victims of Hurricane Katrina in Louisiana, Mississippi and Alabama. In a letter of 31 August 2005, Antonio R. Sanchez-Corea, member of the Government and Chancellor of the Western Association of the Order, reports on the situation:

"The news from Louisiana, Mississippi and coastal Alabama is bleak. We have just begun to learn of the truly devastating effects of Katrina's wrath. Not only have tens of thousands of people lost their homes, but their livelihoods as well. Those most seriously harmed by Katrina were those least advantaged and without opportunity to make the choice to leave their homes prior to the hurricane hitting.

Now, Southeast Louisiana, Mississippi and to a smaller extent Alabama have a wave of refugees to deal with-to house, feed and offer medical assistance immediately. This is a huge undertaking, and it appears that this will be the worst natural disaster ever to hit our country. Hardest hit was New Orleans in terms of the ability to help the victims, as there is no electricity, no drinkable water, limited food, challenged medical resources, virtually no communication and extremely limited mobility. The aftermath of Katrina has also left a city with thousands in dire need of immediate medical assistance and the looming threat of infectious diseases as well as respiratory and gastrointestinal illnesses.

After evacuation, there is the strong potential that New Orleans will be "closed" for a minimum of four to six weeks; some estimates are much longer. Most of these evacuees have no place to go and no place to return to; nor do they have employment as so much of New Orleans has been destroyed… a nightmare possibility in this day and age"
Order of Malta Activity

Currently the three United States Associations of the Order of Malta – the American Association (New York), the Federal Association (Washington) and the Western Association (San Francisco) – prepare for relief actions to respond to the terrible hurricane tragedy in Louisiana in close cooperation with Malteser International, the Order of Malta worldwide relief service. 47 members of the Federal Association are Louisiana residents; many live in the New Orleans region.

The Order has three assisted living residences for the frail elderly in New Orleans – Malta House, Malta Square and Malta Court. All the residents have been safely evacuated, but so far there is no information on the state of the facilities, nor what damage has been done to them.
Malteser International has already pledged $100,000 in order to support possible relief activities of the United States Associations of the Order of Malta. A team of Malteser International emergency experts is on call to travel to the United States. The team is prepared to offer capacity building for needs assessments and to support the rehabilitation measures of the United States Associations of the Order of Malta.
Malteser International supports the appeal of the United States Associations of the Order of Malta to raise funds and secure the financial ability of the Associations to respond to the crisis: "Please contribute whatever you can. We are hoping that the monies raised by our three United States Associations, coupled with the funds and efforts of Malteser International, will make a strong impact, and will help many of the poor and suffering people in this region. With your donations the Order will make disbursements after developing a needs assessment and a rehabilitation program.
Please send your donations to the Hurricane Katrina Relief fund via the following Malteser International bank account:
Bank für Sozialwirtschaft

Sort Code 370 205 00

Account N° 120 120 120

IBAN DE 49 3702 0500 0001 0258 01

BIC BFSWDE33XXX

Reference Hurricane Katrina Relief
All donations will be forwarded directly to the "Order of Malta Hurricane Relief Fund" in the United States in order to support the relief and rehabilitation programmes of the United States Associations of the Order.