Miami conference discusses projects and aid in the americas
Miami, 06/11/2005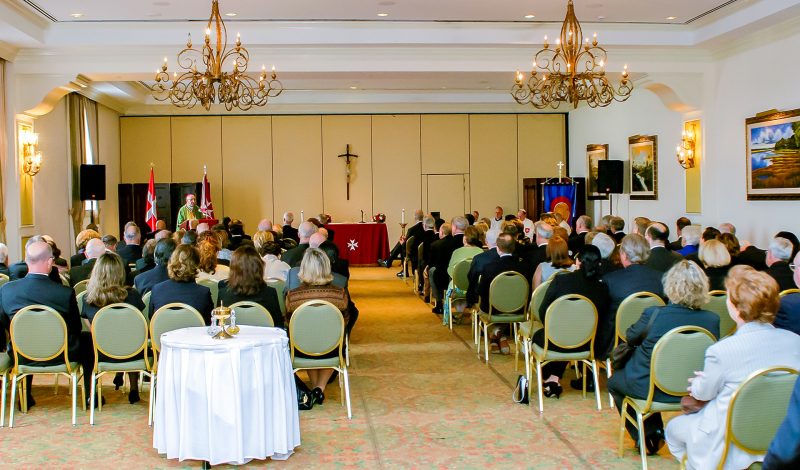 A focus on the Order's charitable and spiritual activities throughout the region
The Sixth Conference of the Americas of the Order of Malta is taking place this week in Miami with the aim of reviewing the humanitarian aid programmes for the Americas and of planning future strategies.
Among topics on the agenda: discussions concerning the diplomatic missions of the Order, which are in the unique position of facilitating access to many crisis regions and to their official authorities – an indispensable requirement for competent global help in the 21st century – and a review of the Order's charitable and spiritual activities throughout the Americas.
In his opening speech, the Grand Chancellor of the Order Jean-Pierre Mazery, reminded the participants, more than 150 from 35 different countries, that our priority in the Americas is to extend our work for the sick and the poor, with a coordinated approach to help promote the success of the Order's projects in the region.
Chief organiser of this week's Conference, Dr. Juan O'Naghten, Vice-President of the Cuban Association of the Order explains: 'We have a number of projects underway in America and South America and now we wish to re-evaluate them in the light of new initiatives, so that we can bring the most appropriate care to those already being helped in our programmes. We also have works throughout the Americas for supporting victims of catastrophes and in helping them re-build their lives. In addition, we have special programmes for street children and young drug addicts, as well as care for HIV positive mothers and their infants, and treatment for those suffering from leprosy, a disease which has yet to be eradicated from the earth. Of great need at the moment is care for those afflicted by natural disasters. Malteser International, the Order of Malta worldwide relief, is providing help in these crisis situations as in New Orleans affected by hurricane Katrina and in Mexico and the central American countries hit by hurricane Stan.'