Grand Master at the Vatican in Audience with Pope Benedict XVI
Rome, 23/06/2006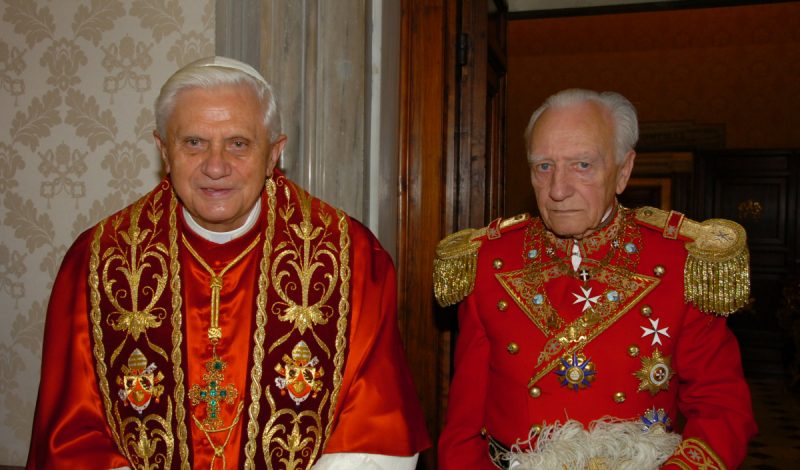 Fra' Andrew Bertie, Grand Master of the Order of Malta, was received today at the Vatican by His Holiness Pope Benedict XVI. The occasion: the feast day of the Order's patron saint, St John Baptist, which falls the 24th of June.
The extended private talks between the two Heads of State included references to the Order's initiatives over the past year for inter-religious dialogue, its involvement in the Holy Land, and its medical and humanitarian activities in some of the most dramatic parts of the world, such as Darfur and Southern Sudan, topics on which His Holiness has also conveyed deep concern.
The Grand Master was accompanied by the members of the Sovereign Council, which is the Order's governing body.