The Order's pilgrimage to Assisi
Assisi, 12/09/2006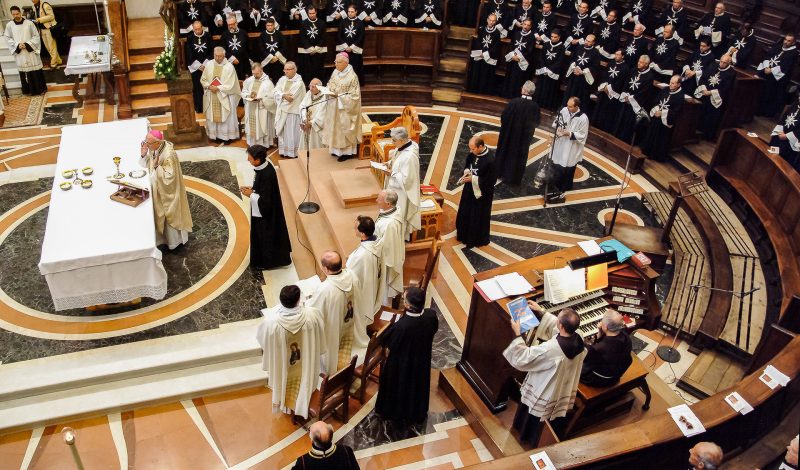 Since the end of World War II, the icon of the Blessed Virgin of Monte Fileremo has rested in the Patriarchal Basilica of Santa Maria degli Angeli in Assisi, patron saint of the Order of Malta, from the time of its presence on Rhodes. It was here that the Order's traditional pilgrimage, led by Grand Master Fra' Andrew Bertie, took place on the morning of 8 September, anniversary of the Virgin Mary's birth.
Mass, officiated by Cardinal Pio Laghi and Msg. Angelo Acerbi, Prelate of the Order, was celebrated inside the Basilica, which houses the Porziuncola chapel, one of St. Francis' most sacred places. Alongside the members of the Sovereign Council were the three Italian Grand Priors, the President of he Italian Association and members of the Order of Malta's delegations from many regions of Italy.
A conference in the afternoon at the Grand Master's Castello di Magione residence addressed the topic: 'The Order of Malta in Umbria: over eight hundred years of history'. Organised by Prof. Paolo Caucci von Saucken, President of the Centro Studi Melitensi, the speakers were Prof. Giovanni Riganelli, Dr. Filippo Orsini and the Marchese Francesco Alerame Spinola, the Order's delegate for Umbria, with closing remarks from the Ven. Baliff Fra' Franz Von Lobstein.