The Grand Master receives the Matteo Ricci International Award
Milan, 26/10/2006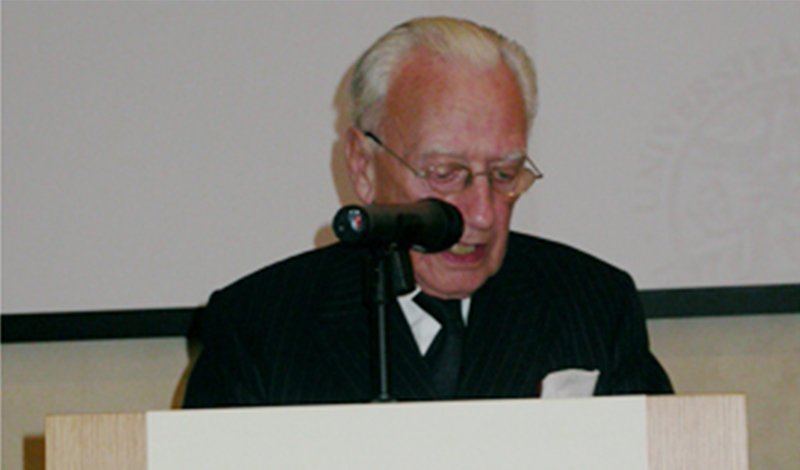 The Catholic University of Milan awarded H.M.E.H. Fra' Andrew Bertie, Prince and Grand Master of the Order of Malta, the Matteo Ricci international award, sponsored by the Faculty of Political Science. Established in 1998, the prize has been awarded just once before to the Archbishop Prof. Giuseppe Pittau.
The award ceremony took place yesterday in the Pio XI Hall of the Catholic University. For the occasion the Grand Master gave a lectio cathedrae magistralis entitled "The Order of Malta: solidarity as a bridge between the West and East".
"In his government of the Order," the Dean of the Faculty of Political Science Prof. Alberto Quadrio Curzio stated in the reasons for conferring the award, "Fra' Andrew Bertie has always demonstrated a total dedication to the values of solidarity and to the promotion of the human person, combined with the highest professional competence. Fra' Andrew Bertie is a great example of that spirit of concord so necessary for the development of peoples, albeit with their different cultures and religions. In this way, he is carrying on the tradition of Matteo Ricci's work in the 16th and 17th century."
The Order's millenary commitment was recalled by the Rector of the Catholic University Lorenzo Ornaghi, "the Knights of Malta demonstrate how the universal tradition of Catholicism can be used to give tangible results in the dialogue between different religions and cultures".
At the end of the ceremony and lunch in his honour, the Grand Master made a private visit to the Basilica of St. Ambrose, patron of the city of Milan.