The funeral of the Grand Prior of Austria
Vienna, 13/12/2006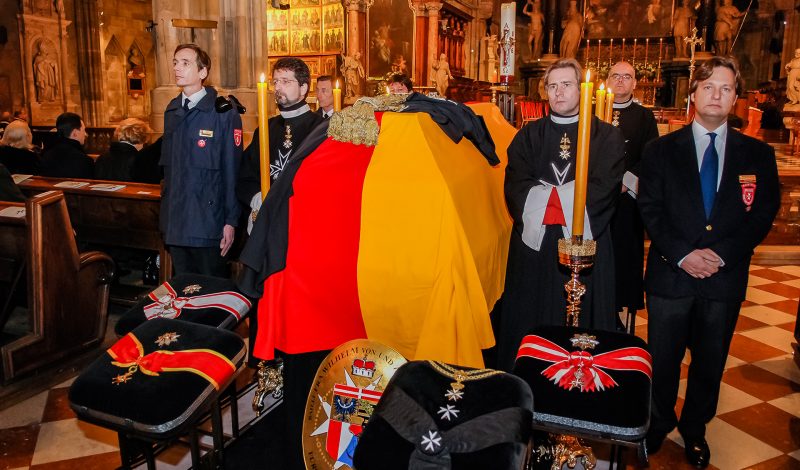 Last Monday in Vienna, the Grand Master of the Order of Malta, Fra' Andrew Bertie, participated in the funeral of the Grand Prior of Austria, the Ven. Bailiff Fra' Wilhelm von und zu Liechtenstein, who died on 27 November.
Born in Schloss Frauental on 29 May 1922, he entered the Order of Malta in 1986, after the death of his wife, and in 1991 became a Knight of Justice. Bailiff Grand Cross of Justice in 1995, he had held the position of Grand Prior of Austria since 1990.
The funeral was celebrated by Cardinal Christoph Schönborn, Archbishop of Vienna, in the cathedral of St. Stephen and in the presence of the Prince Hans-Adam II of Liechtenstein, the Order's Grand Chancellor Jean-Pierre Mazery, the Grand Hospitaller Albrecht von Boeselager and the Grand Priory's highest authorities. Over 200 members of the Order and numerous volunteers participated in the funeral service.
With the passing of Bailiff Fra' Wilhelm von und zu Liechtenstein, the Order of Malta, the Grand Priory of Austria and the Malteser Hospitaldienst Austria have lost one of their most prominent figures.