The Grand Master received by his Holiness Pope Benedict XVI
Rome, 22/06/2007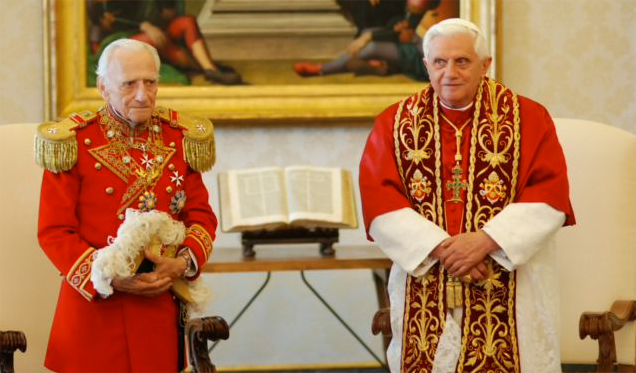 His Holiness Pope Benedict XVI today received in audience Fra' Andrew Bertie, Grand Master of the Order of Malta, who was accompanied by members of the Sovereign Council.
Matters touched on during the talks included the Order's initiatives for peace in the Middle East, its medical activities in over 22 countries in Africa and South America, the Order's forthcoming historical pilgrimage to the Holy Land, and its promotion of inter-religious dialogue.
Following the audience, the delegation was received by Cardinal Tarcisio Bertone, Vatican Secretary of State.
The traditional meeting between the two Heads of State always takes place on 24th June, the feast day of the patron saint of the Order of Malta, St John Baptist.