Grand Master lying in state
Rome, 09/02/2008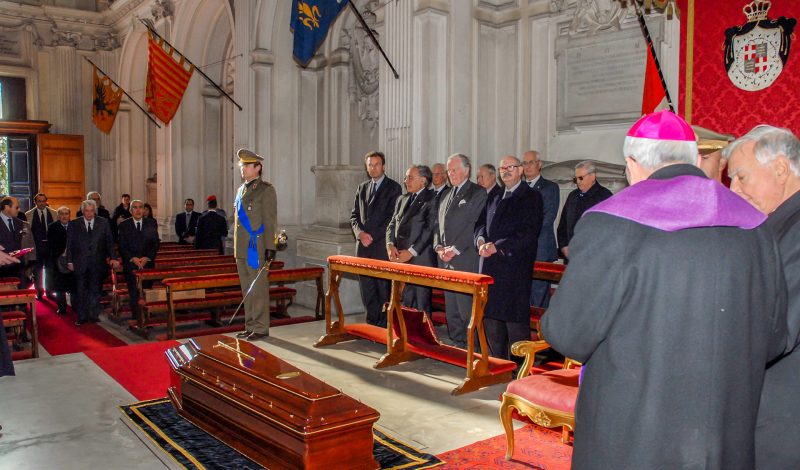 Funeral to take place Saturday 16 February
The Lying in State of His Most Eminent Highness the Grand Master, Fra' Andrew Bertie is being held in the chapel of Santa Maria del Priorato, Magistral Villa of the Order of Malta on the Aventine Hill.
The chapel will remain open every day from 10.00 am until 6.00 pm until Friday 15 February, so that all who wish to pay their respects to the man and the Head of State may do so. Between 10.30 and 12.30 on 11th and 12th February the chapel will be reserved for members of the diplomatic corps to pay their respects.
Yesterday afternoon the Grand Master was received with great emotion at Santa Maria del Priorato by his brother, Peregrine Bertie, the members of the Sovereign Council and the Grand Master's closest collegues. A guard of honour formed by the Military Corps of the Italian Association piped His Highness into the church. The Order's flag stood at half mast. In the church, funeral prayers in Latin were said over the coffin.
The funeral takes place in Rome next Saturday 16 February at 11.30 in the Basilica of Santa Sabina. It will be attended by His Highness' family members, the members of the Sovereign Council, his collegues, and members and volunteers of the Order of Malta from around the world. Following the funeral ceremony the Grand Master will be buried in the church of Santa Maria del Priorato.
The State Funeral takes place on 7 March, thirty days after the decease.