The Grand Master receives the deputy Prime Minister of Bulgaria
Rome, 24/05/2008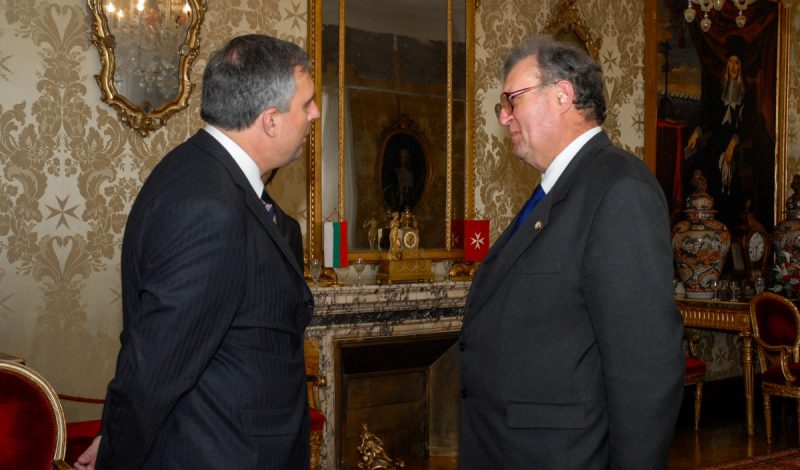 In Rome for the annual celebration for Saints Cyril and Methodius – venerated by both the Catholic Church and the Orthodox Church – the Deputy Prime Minister and Minister of Foreign Affairs of the Republic of Bulgaria, Ivaylo Kalfin, was received today by the Grand Master, Fra' Matthew Festing.
"Your presence here in the Magistral Palace," asserted His Highness, "bears witness to the excellent relations between Bulgaria and the Order of Malta. Relations which have been further strengthened with the opening of our embassy in Sofia in 2005 and with the State Visit made in 2006 by my predecessor Fra' Andrew Bertie, during which a cooperation agreement and postal convention were signed. That visit represented a very significant event, not only within the framework of our bilateral relations but also for the Order's humanitarian operations in Bulgaria, which have received a strong impetus thanks to the efforts of your ministry and the various Bulgarian authorities. I am happy to recall that, over the last three years, the Order's embassy has made some 40 donations to many Bulgarian institutions operating in the medical, social and education sectors throughout the country".
"We are very pleased," the Grand Master concluded, "that our bilateral relationships have been so fruitful, and we are sure they will continue to develop even further, in line with the spiritual values underpinning our Christian and European identities".