The Grand Master received by his Holiness Benedict XVI in the Vatican
Rome, 23/06/2008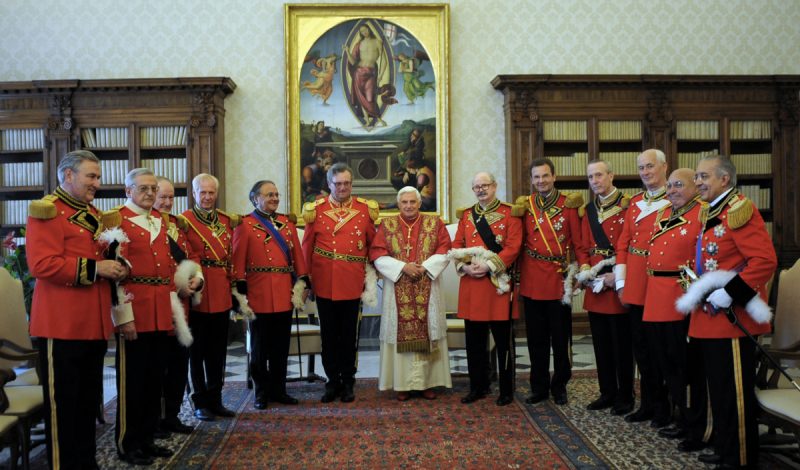 Fra' Matthew Festing, Grand Master of the Order of Malta, was received this morning by His Holiness Pope Benedict XVI in the Vatican.
The Order of Malta's commitment in the Middle East, the effects of its medical and humanitarian operations in some of the most tormented areas in the planet, including Myanmar, Mexico and Peru, and its fight against the great pandemics of AIDS, tuberculosis, leprosy and malaria on the African, Asian and American continents were discussed during the long private meeting between His Holiness and the Head of the Sovereign Order. Benedict XVI encouraged the Order to continue its initiatives in favour of the younger generations.
The Grand Master was accompanied by members of the Sovereign Council, the Order's Government. This traditional meeting took place on the occasion of the feast-day of the Order of Malta's patron, St. John the Baptist, which falls on 24 June.
Photo: copyright L'Osservatore Romano