The Order's pilgrimage to Assisi
Assisi, 09/09/2008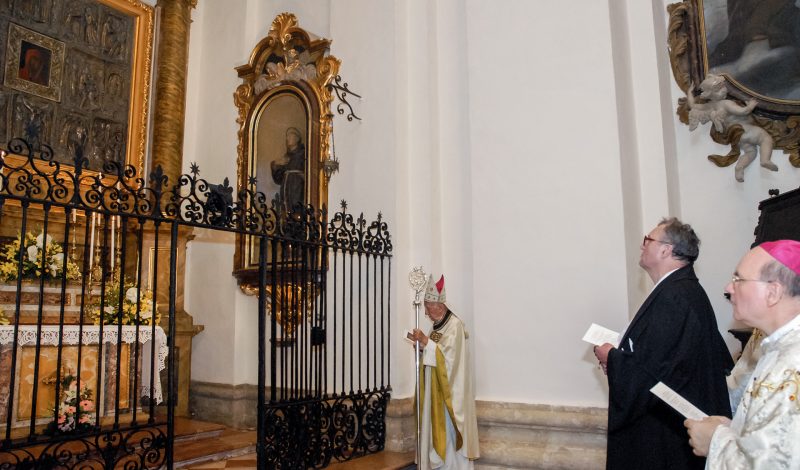 On 8 September the Church celebrates the birth of the Blessed Virgin Mary and on this date the Order of Malta held its traditional pilgrimage to Assisi, led by Grand Master Fra' Matthew Festing.
Mass was celebrated in the Patriarchal Basilica of St. Mary of the Angels by Cardinal Pio Laghi and the Order's chaplains. At the end of the service, the Grand Master and the Order's members paid homage to the Blessed Virgin of Mount Philermos, patron of the Order of Malta from the time of its presence on Rhodes.
Before going to St. Mary of the Angels, the Grand Master was received by the Mayor of Assisi Claudio Ricci. After having thanked the Grand Master and all the members of the Sovereign Council present for the honour paid to the city and its offices, the Mayor illustrated the restoration work carried out after the 1997earthquake in Umbria and the international cultural activity of Assisi, UNESCO World Heritage site. The meeting ended with the signature of a register of honour and the exchange of medals.
In the afternoon, a conference was held in the Grand Master's Residence in the Magione Castle entitled "I Cabrei: possedimenti dell'Ordine di Malta in Umbria" (The Cadastres: the Order of Malta's Property in Umbria), organised by Prof. Paolo Caucci von Saucken, President of the Centro Studi Melitensi.