The Grand Master reads the bible on tv
Rome, 10/10/2008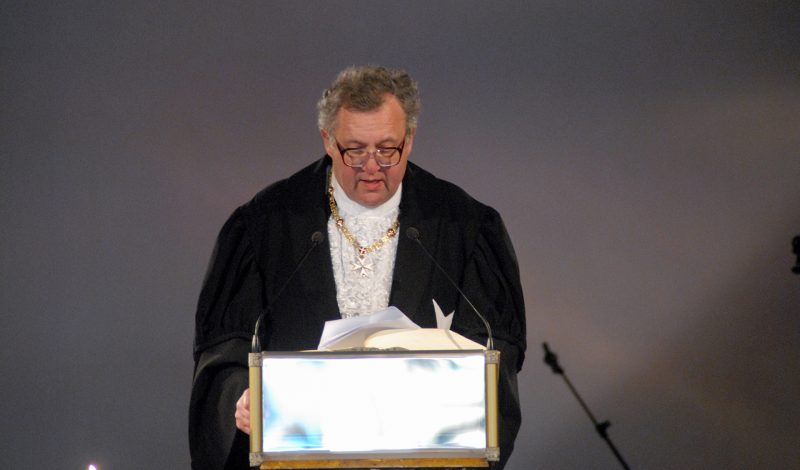 The Gospel According to Matthew "Invective against the Pharisees". That was the passage read this morning by the Grand Master of the Order of Malta, Fra' Matthew Festing, in the Basilica of Santa Croce in Gerusalemme in Rome. The occasion was The Bible Day and Night, the longest ever live broadcast by the Italian public TV. A continuous reading without comments from Genesis to the Apocalypse, for seven days and seven nights.
It was His Holiness Benedict XVI who read the first verses on Sunday 5 October, kicking off the 139 hours of uninterrupted collective prayer by university professors, politicians, actors, sports men and women, ordinary people, representatives of the Catholic and Orthodox Churches, as well as Protestants, Jews and Muslims.
In congratulating Giuseppe De Carli, Head of the RAI Vatican Unit and promoter of the programme, the Grand Master said he was happy to have been able to participate in such a great religious and cultural event that has enabled many to rediscover the importance of the word of God.