Moving Memories at the Anniversary Mass for the late Grand Master Fra' Andrew Bertie
Rome, 07/02/2009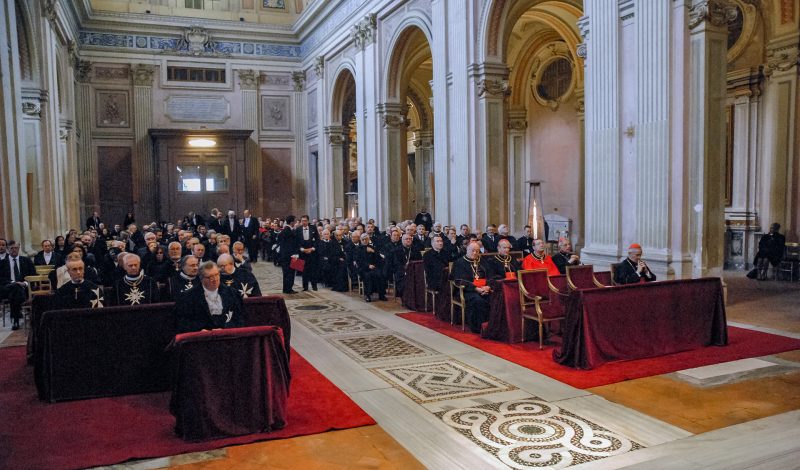 A year from the passing of the 78th Grand Master of the Order of Malta, Fra' Andrew Bertie, his life, dedication and works on behalf of the Order were recalled in a moving tribute paid by Cardinal Angelo Sodano, Dean of the College of Cardinals.
His Eminence celebrated the anniversary Mass in the Basilica of St.Alessio and St.Bonifacio, on the Aventine in Rome in the presence of Grand Master Fra' Matthew Festing, their Eminences Cardinals Tauran, Martino, Cordero Lanza di Montezemolo, Lajolo and Coppa, members of the Sovereign Council, the Italian undersecretary of State Gianni Letta, the Diplomatic Corps and many Order representatives and members.
"We recall the tremendous enthusiasm with which Fra' Andrew took on this onerous task," Cardinal Sodano said, "and that for twenty years he dedicated himself totally to his mission, promoting many social initiatives in no less than 120 countries of the world," he said. "His entire life was inspired by profound principles of faith. May the Lord grant him the reward of the just and may he grant us the grace of responding to the heritage which he bequeathed to us."