The Grand Master visits Brussels
Bruxelles, 18/02/2009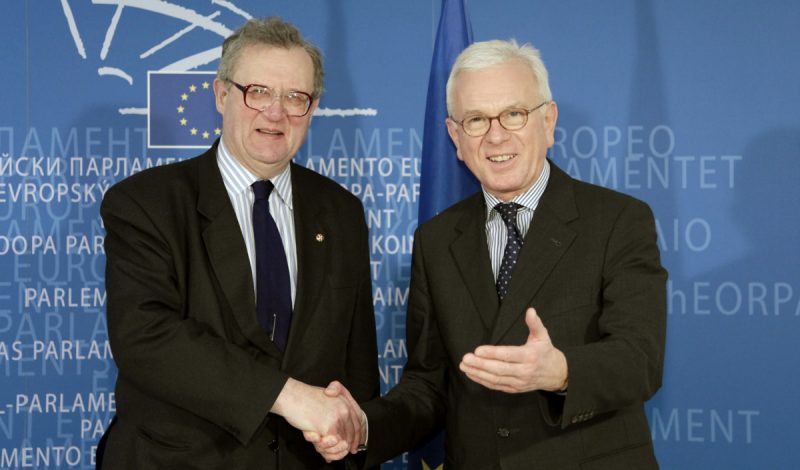 Grand Master Fra' Matthew Festing's visit to Brussels from 16 to 19 February was marked by several official encounters.
After the signature of the international cooperation agreement with the President of the European Commission José Manuel Barroso, the Grand Master also had meetings and talks with:
– Hans-Gert Pöttering, President of the European Parliament
– Javier Solana, EU High Representative for the Common Foreign and Security Policy
– Jaap de Hoop Scheffer, NATO Secretary General
A delegation of European MPs offered a luncheon in honour of the Grand Master in the Parliament building.
The Grand Master also met the board and members of the Order of Malta's Belgian Association.
Particularly significant was the visit to La Fontaine, a social centre for the homeless run by the Order's Belgian Association.