The Order of Malta and Montenegro sign the postal convention
Magistral Palace, 23/02/2009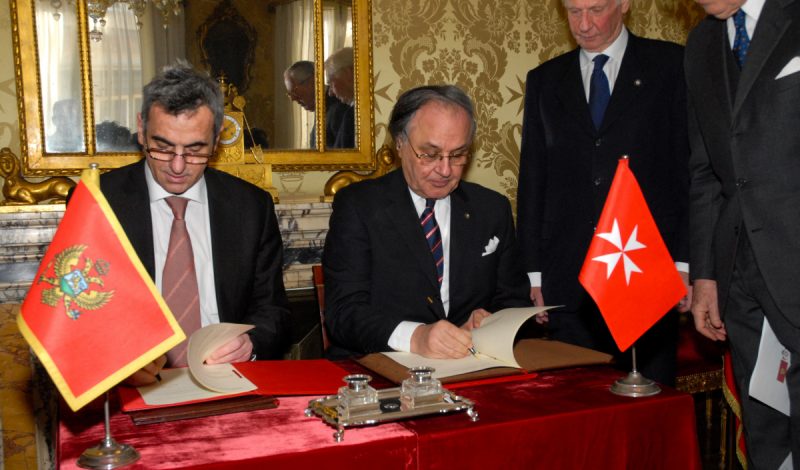 On Monday 23 February 2009, the Postal Convention was signed between the Sovereign Military Order of Malta and Montenegro. Thanks to this convention, which will become effective on 1 March next, a regular postal service will be established between the entire territory of Montenegro and the seats where the Order exercises its sovereign prerogatives.
Jean-Pierre Mazery, Grand Chancellor, and Gian Luca Chiavari, Receiver of the Common Treasure of the Order of Malta, signed the convention with Andrja Lompar, Minister of Transport and Communications of Montenegro during a ceremony held in the Order's Magistral Palace in Rome.
Montenegro is the 54rd country with which the Sovereign Order has signed agreements for the circulation of mail bearing its stamps.
Established in 1966, the Order of Malta's Magistral postal service has to date issued 387 series of stamps, mainly concerning the Order of Malta, religion, its history, its art heritage and its humanitarian works.
Revenue from the sale of its stamps enables the Order of Malta to finance its health and humanitarian works.