Earthquake in Abruzzo: the italian association on the ground
Rome, 06/04/2009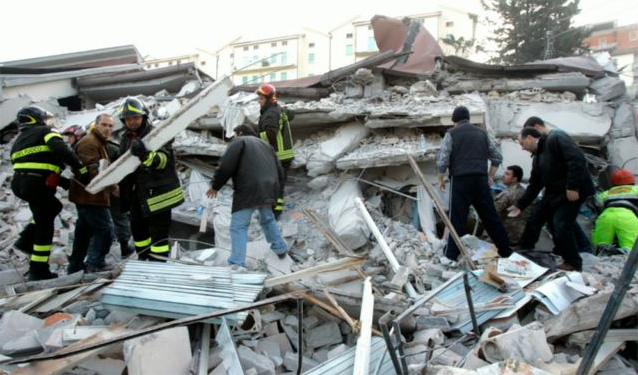 In the small hours of this morning an earthquake measuring 6.3 on the Richter scale hit the Italian area of the Abruzzo, causing devastation and loss of life in many towns in the region. The Military Corps of the Italian Association of the Order of Malta has swung into action, arriving in L'Aquila at 6 a.m. with the first group of its doctors, ambulances, first aid equipment and rescue workers. Supplies of tents and a mobile hospital will arrive from the Order's in Rome in the next few hours.

Local units of the Association's emergency corps (CISOM), are already working on the ground in cooperation with the Italian civil protection and have organised teams from Abruzzo, the Marches, Florence and Umbria, who have provided ambulances, tents and sniffer dogs.
The immediate emergency and first aid work is underway with the sniffer dogs to find the injured caught in the rubble, and with Order medical personnel to give first aid to the shocked victims and those made homeless.