Pakistan: two medical teams on the spot to assist internal refugees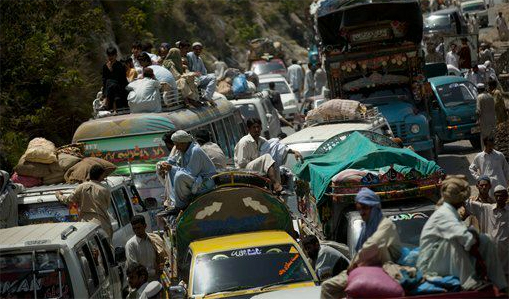 The situation in north-east Pakistan "is worsening" and "medical treatment is urgently needed" for the 800 thousand forced to leave their homes after the clashes between the Pakistan army and the Taliban. This is the appeal launched by Malteser International as the number of internal refugees is currently nearing a million and a half. The Order of Malta's International Relief Corps has sent two mobile units with doctors and midwives to tackle the serious humanitarian situation in the region, where the existing health centres are either inaccessible or under attack.
"Those most affected are from the villages and towns in the Swat and Lower Dir region," explains Doctor Najeeb, Malteser International's medical coordinator in Pakistan. "Many are finding refuge in the camps that are already full to bursting," he adds, "but the majority of people are seeking shelter with family members in the surrounding regions. People are walking for days in temperatures above 40 degrees to reach safe areas". The families of Malteser International's local staff have also been affected by the conflict.
The Order's Emergency Corps has been active in Pakistan since 2005. It currently has an international manager working there with 22 local staff developing three projects in the Muzaffarabad and Kohistan districts, focussing on healthcare and improving disaster preparedness capacities.