Archbishop Paolo Sardi Pro-Patron of the Order of Malta
Rome, 08/06/2009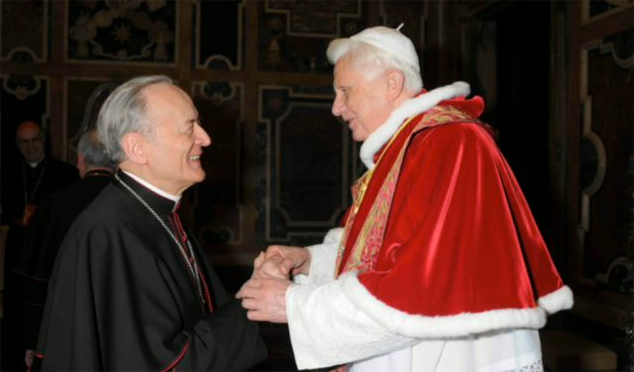 Pope Benedict XVI appointed Archbishop Paolo Sardi pro-patron of the Sovereign Military Order of Malta. Italian, Vice Chamberlain of the Holy Roman Church, since 1996 Archbishop Sardi has been Apostolic Nuncio with special responsibilities. He succeeds Cardinal Pio Laghi who died in January.
Born 1 September 1934 in Ricaldone, province of Alessandria, diocese of Aqui, Archbishop Sardi has, since the pontificate of John Paul II, coordinated the Vatican office which edits the Pope's texts and addresses.
Ordained a priest on 29 June 1958, after a licentiate in theology he graduated in canon law and jurisprudence at the Università Cattolica del Sacro Cuore in Milan. He taught moral theology in Turin until 1976, when he was called to the Vatican to work in the Secretariat of State. In 1992 he was appointed Vice Councillor and on 10 December 1996, Apostolic Nuncio with special responsibilities and titular Archbishop of Sutrium. On 6 January 1997, Pope John Paul II ordained him bishop in the Vatican Basilica. On 23 October 2004 he was nominated Vice Camerlengo (chamberlain) of the Holy Roman Church.
Archibishop Paolo Sardi has the task of promoting the spiritual interests of the Order of Malta and its members and its relations with the Holy See.