Success for a Rubbish Collection Pilot Project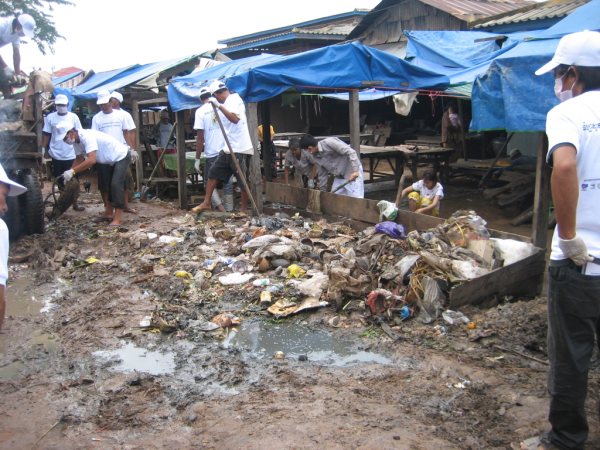 Some 200 citizens have participated in the "Clean Samrong Market Project" launched by Malteser International in the small town of Samrong, in north-west Cambodia. In a single day, rubbish accumulated over years of neglect was removed and the drainage system cleared. This is a pilot project started up by the Order's international relief corps to tackle the problems of waste management, particularly daunting in developing countries whose cities lack adequate infrastructure.
It took six months to organize the initiative, during which Malteser International staff involved the local market committee, waste disposal companies and government officials in terms of cleaning-up and health, behavioural change, waste disposal and mobilisation.
On the action day, volunteers brought rubbish bins to the chosen areas, informing the citizens about clean environment topics and putting up posters and placards about the initiative. The response was so enthusiastic that cleaning continued until the next day. And now the citizens want to continue: another six urban areas have been pinpointed and the project has been turned into the "Clean Samrong City Project" covering the entire area.