World AIDS day: in India HIV is fought on the trains
India, 01/12/2009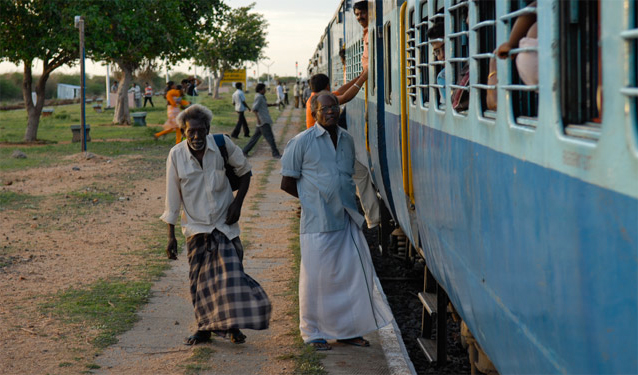 Tamil Nadu is one of the Indian regions with the greatest number of AIDS victims. According to the latest United Nations statistics, some 2,500,000 Indians have HIV and 80% of them do not know they have contracted the virus nor how it is passed on. This is why Malteser International, the Order of Malta's International Relief Corps, has set up information and prevention courses on trains. Every day hundreds of workers migrate from the country to the metropolises of Mumbai and Chennai to seek work, where the men often only encounter greater poverty and unemployment and the women become easy prey for those who exploit female prostitution.
"We get to the station at 8 every morning and plan how to reach the greatest number of people on the trains," recounts Lakshmanan, consultant of the Center of People's Education organization, Malteser International's partner in southern India. "Many migrants are unaware of the risks they run in the city and the red-light districts, and when they return to their villages infected with HIV they also put at risk the lives of their wives and families". It is on the trains that Malteser's educators and local experts approach the passengers who are often illiterate or with low educational levels and, with the help of illustrated leaflets, provide information on the virus and how to prevent it.
This is just one of Malteser International's projects that embrace a wide range of AID-prevention measures: face-to-face encounters on trains, information counters and posters in railway stations, theatre sessions, group therapy support, advisory services for political and religious leaders, income-generating programmes and medical assistance.
These projects are recounted in the documentary film 'HIV Information on Track: Reaching out to Migrants on the Trains of South India' produced by the Order of Malta's International Relief Corps: to view it click on: http://www.malteser.de/61.Malteser_International/en/worldaidsday2009.htm
Besides India, Malteser International runs programmes to fight HIV/AIDS in Kenya, Sudan, Democratic Republic of Congo, Myanmar and Thailand.
"Photo: ich.tv / Malteser International".