Haiti: water sanitation and hygiene become the big issues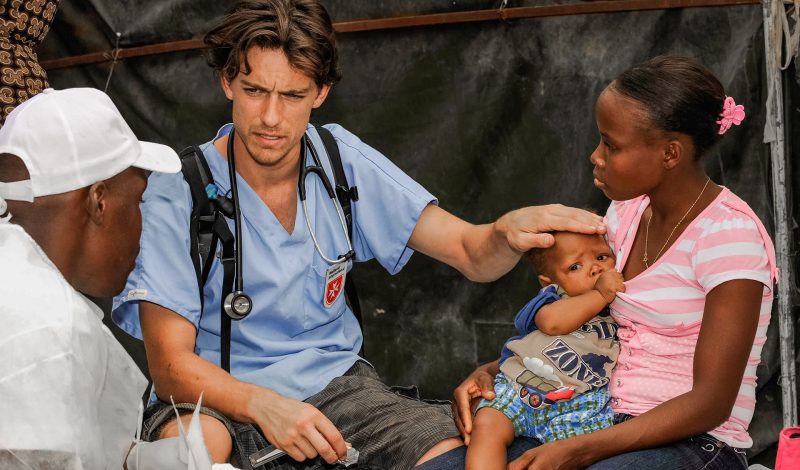 From today the team from the Order of Malta's emergency relief Corps, Malteser International, has taken over the health post camp in Leogane – 30 Km far from the Capital Port-au-Prince. The team – medical doctors, nurses, a midwife and a paramedic – is providing basic medical assistance both in the camp and the surrounding areas. In addition, the team will support urgently needed vaccination campaigns. The World Health Organisation reports occurrences of tetanus and suspicions of measles though this is not yet confirmed.
'Conditions in the camp are still rudimentary and patients have to lie on the floor,' Beate Maass, Malteser International's humanitarian coordinator, explains. 'Transport is a problem. Latrines are needed too. There were complications this morning during a birth and we had to transport the patient to the nearest hospital in a rented staff car. We are very happy that the baby was born safely in the hospital by Caesarean section.'
Malteser International is installing two water treatment plants in Leogane. Each will give 8,000 people sufficient drinking water daily. Hygiene and health promotion campaigns are planned to start within the next few days.