Pakistan: hundreds affected by the torrential rains and flooding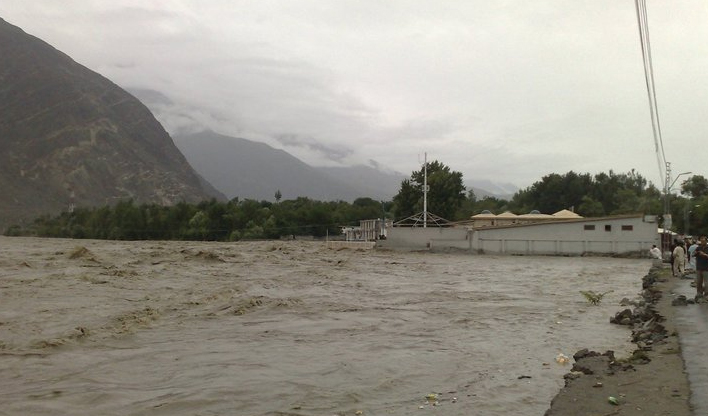 Malteser International provides emergency medical aid in Swat District
"There is a real danger of diseases being spread and – in the worst case – even a cholera epidemic," warns Nicolas de Cock de Rameyen, president of Malteser International. It's monsoon season in Asia – but this year the rain in Pakistan has been much heavier than usual. In Khyber Pakhtunkhwa – the north-west province with the capital Peshawar – at least 400,000 people were affected by the most severe floods since 1929. The torrential rain has damaged houses, roads and bridges, claiming the lives of over 1000 people.
Malteser International,  the Order of Malta's relief service, is  providing emergency relief with three medical teams for about 10,000 flood-affected families in Swat district, one of the 24 into which the province is divided.  In addition to health care the teams are distributing water purification tablets and 1000 basic hygiene kits. They also provide advice on preventing water-borne diseases such as diarrhoea.
Malteser International has been working in Pakistan since the earthquake in 2005. The relief service implements disaster preparedness programmes, gives medical assistance to the internally displaced who are now returning to the Swat valley and provides healthcare in remote regions of the Khyber Pakhtunkhwa province.