The Order of Malta's pilgrimage to Santiago di Compostela
Rome, 07/10/2010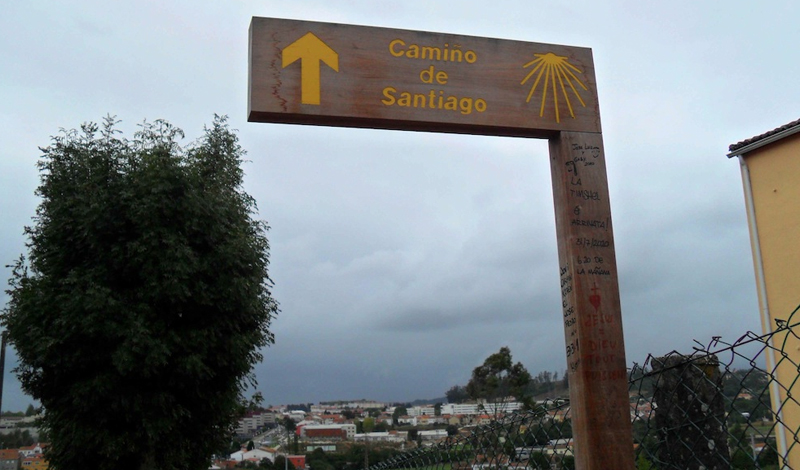 To celebrate the Compostelan Holy Year the Order of Malta organized an international pilgrimage to Santiago di Compostela from 1 to 3 October. Some 250 members and volunteers from many countries, led by Grand Master Fra' Matthew Festing, met up to pray on the tomb of the apostle St. James. A symbolic "way" of five kilometers, from Monte del Gozo to the great square before the cathedral, started off the pilgrimage.
After the traditional feet-washing ceremony, mass was celebrated in the Monastery of St. Martin Pinario, one of the major examples of Baroque architecture in the Galician city.
The following day the pilgrims visited the Sanctuary of the Virgin of the boat and then went on to Finisterre, final destination of St. James' Way. In the late afternoon, the launch of the book "Las Encomiendas Gallegas de la Soberana Orden de Malta" (The Galician Commenda of the Sovereign Order of Malta) in the ancient Hospital de San Roque marked the end of the 3rd International Seminar on "The Order of Malta, its history and its social dimension. Hospitality and Chivalry on the Way of St. James".
The pilgrimage ended Sunday in the cathedral with the solemn pontifical mass celebrated by H.E. Msgr. Julián Barrio Barrio, Archbishop of Santiago, which included the ritual of the famous botafumeiro, the world's largest thurible. For the entire Compostelan Holy Year there is a first-aid post for pilgrims in the cathedral, run by the Order's Spanish Association.
Visit to the Marin Naval School
On Saturday, the Grand Master was able to visit the Marin Naval School. Greeted by a twenty-one gun salute, he reviewed the troops and, with Admiral José Francisco Palomino Ulla, attended a military parade of students and cadets.