400 Pilgrims in Rome
Rome, 12/10/2010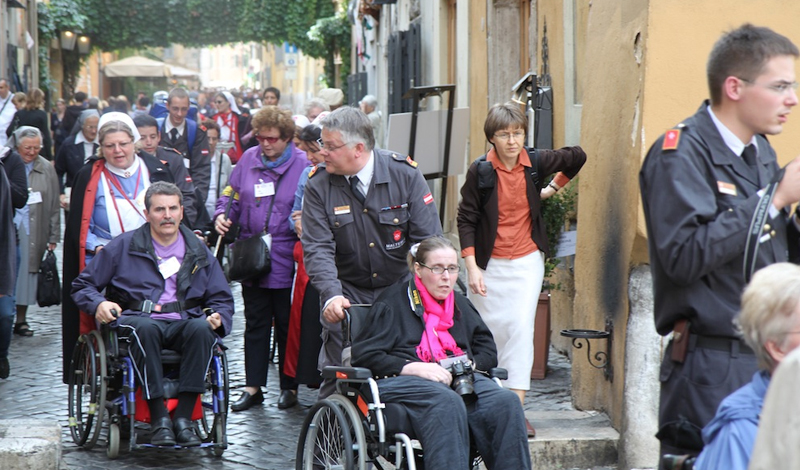 Over four hundred, including one hundred sick people, took part in the pilgrimage to Rome organised by Malteser Hospitaldienst, the Order of Malta's hospital assistance service in Austria. Among the most moving moments were the opening of the pilgrimage in St. Paul's Basilica attended by the Grand Master Fra' Matthew Festing, the papal audience in St. Peter's Square, the visit to the catacombs of St. Domitilla and the dinner organized in the garden of the Magistral Villa on the Aventine Hill. "It was an extraordinary pilgrimage, rich in emotions and moments that will remain impressed in our memories," said Gunhard Keil, organizer of the event. "We started planning this event over two years ago; it involved thousands of hours of voluntary work, but after seeing the joy of the pilgrims we assisted I can say that it was really worth it".
The Procurator of the Grand Priory, Norbert Salburg-Falkenstein, expressed his thanks to the Grand Master "who had personally taken part in various moments of our pilgrimage, literally stopping to talk to each of us".
The Malteser Hospitaldienst's next pilgrimage to Rome is scheduled for 2015.