New diabetic clinic for pregnant mothers at Holy Family Hospital
Bethlehem, 06/11/2010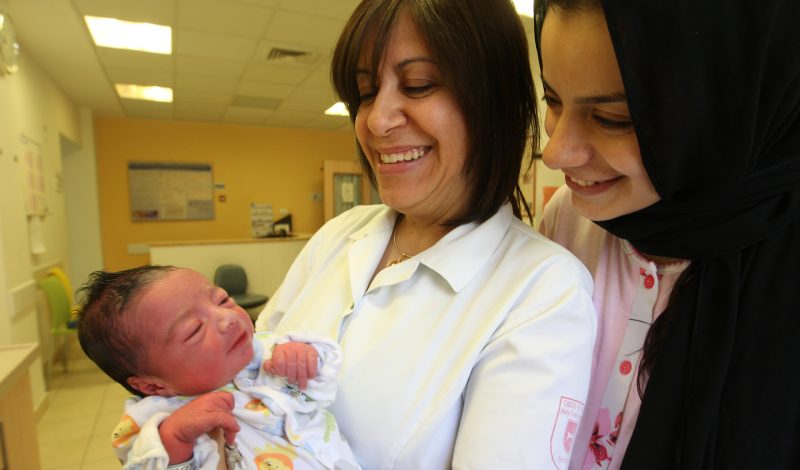 A new diabetic clinic for pregnant women has just opened in the outpatient department of the Order of Malta's Holy Family Hospital. Funded in cooperation with the Austrian Development Agency, it is a referral clinic for the local villages and surrounding areas. The project provides comprehensive diabetic care and education free of charge. There are many diabetes centres for the management of diabetes, but none dedicated to the treatment and management of gestational diabetes that occurs during pregnancy. At the weekly clinics, each patient is followed up by a specialist, a nutritionist and a midwife trained in Ireland.
In this area of the Palestinian territories the Holy Family Hospital has become the primary maternity hospital and referral centre and offers the only neonatal department. Mothers travel long distances, mainly from the Hebron area south of Bethlehem and from villages east of Jerusalem. More than 3,000 babies are born in the hospital each year, with total deliveries since 1990 now at 50,000.
In this area of conflict and political upheaval, the Hospital welcomes all, in the tradition of the Order of Malta, regardless of religion, race or means.