Aid for thousands of victims of sexual violence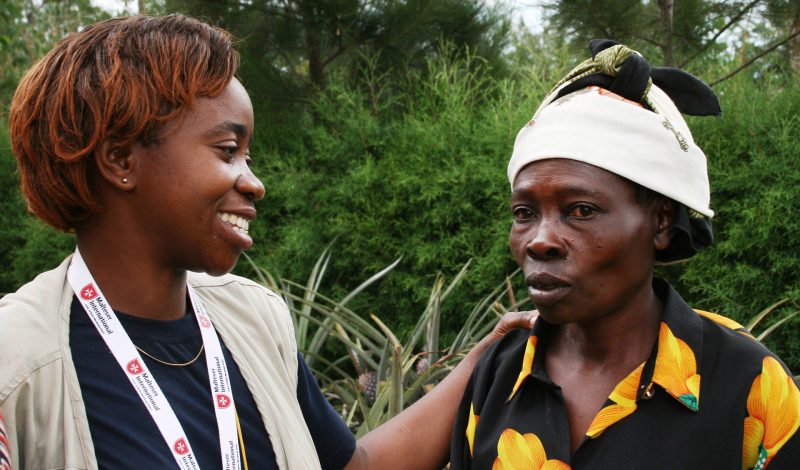 Over the past six years, Malteser International, the relief service of the Order of Malta for worldwide humanitarian aid, provided psychological and medical treatment for about 49,000 women who had been subjected to assault, rape, and further atrocities in the conflict-ridden province of South Kivu, a region located in the east of the Democratic Republic of Congo. "Girls and women of all ages are affected by sexual violence", Ursula Salesse, Malteser International Project Manager, explains. "Even three-year-old girls and 70-year-old women become victims."
In 64 health centres supported by Malteser International in South-Kivu, girls and women receive medical treatment and medicine against sexually transmitted diseases or as prophylaxis of an infection with HIV. Malteser International assisted the victims of violence in close cooperation with 52 local groups and their 570 members. "Often, women who have been victims of assault and rape themselves, work in these groups," says Ursula Salesse. Next to medical treatment, psychosocial care is of great importance for the women. Being able to talk with the psychologists helps them cope with their experiences, as well as to treat the trauma.
The impact of rape, however, is not only of medical or psychological impact. In many cases, the woman is excluded from her own family. "Therefore, the members of our local groups also talk about rape and its impact in market places and in other public areas. Their aim is to convince the people to take care of the victims rather than further punish them by expulsion," Salesse explains.
Since 1996, Malteser International has been active in the northeast of the DR Congo, in South Kivu and North Ituri. 127 local and ten international staff members currently work in the fields of health and nutrition, reconstruction and rehabilitation of infrastructure, and provide emergency relief for internally displaced persons.