Lampedusa: The Order of Malta's doctors deliver baby at sea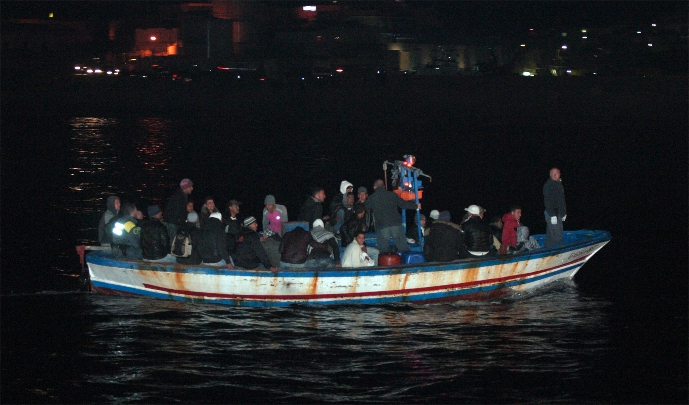 There is mounting concern about the humanitarian situation on Lampedusa as more and more boats loaded with North African immigrants land on the island.
26 women, including six who are pregnant, and ten children aged between 20 months and seven years were crowded into an ageing vessel without food or water. They are refugees from Somalia and Eritrea who had left Misurata four days ago to escape the war in Libya.
This afternoon a 26-year-old Ethiopian woman travelling with her husband went into labour and a dramatic SOS was launched with a mobile phone from the boat. Answering the call was the Order of Malta's Emergency Corps, serving 24/7 on the Coast Guards and Customs Police patrol boats. The doctors assisted the woman who gave birth to a healthy male child.
A helicopter of the Italian Merchant Navy then flew them to Lampedusa for the necessary checks. "Both mother and child are in good health," explained Pietro Bartolo, Lampedusa medical director.
The Coast Guards and Customs Police were busy the entire day with five operations in which 303 people were rescued. Over the last 25 days, 13,500 immigrants from North Africa have been assisted in the stretch of sea between Tunisia and Sicily.