Japan: The Order of Malta supports a children's home in Ichinoseki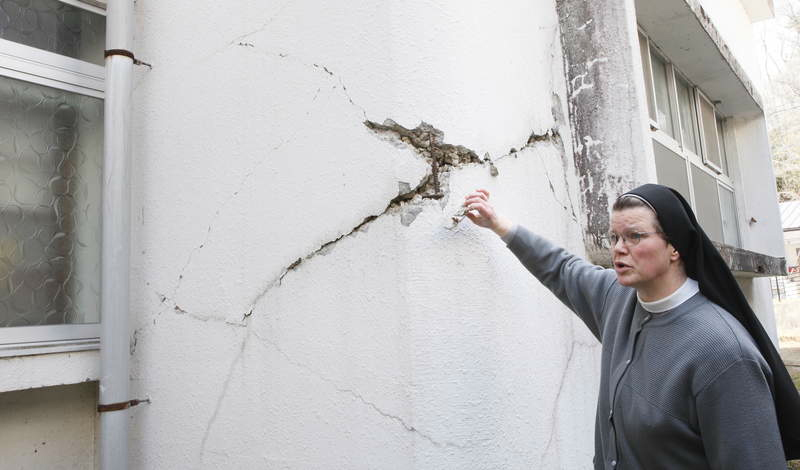 "We're very worried about radiation from the Fukushima nuclear plant," says Sister Caelina, a Franciscan nun who has been living in Japan for 19 years.
"The children are terrified.  When we feel the aftershocks of the quake, as we did last night, they wake up screaming and trembling with fear.  They're so terrified they refuse to undress when they go to bed, so they can flee more quickly.  We're forced to leave the doors open at night, despite the bitter cold.
This is Sister Caelina speaking, director of the children's home in Ichinoseki, Japan, supported by Malteser International – the Order of Malta's International relief corps – which has provided for the immediate purchase of urgent items for the 60 children and 31 adults who look after them.
"The Fukushima nuclear power plant is just 150 kilometres from Ichinoseki,"  the nun states,  "but for information about radiation we have to rely on the media".  Meanwhile the aftershocks continue and "we're still feeling the effects of the devastating earthquake of  11 March," says Sister Caelina. "The children continue to be upset by the great trauma they've experienced.   We need to give them more help in addition to the psychotherapy they are already receiving".
"Besides this," continues Sister Caelina, "our buildings have been so severely damaged they will have to be completely rebuilt.  It is obvious that we will have to demolish over half of the existing structures and during that period our children will have to be houses and assisted – in all senses –in the remaining building.   Once the first part has been reconstructed, we will do the same with the rest".
Sister Caelina has been struck by the solidarity she has received from all over the world. "It is very moving," she says, "to know that all these people are thinking about us, worried about what has happened.  This support is very welcome, as we have much to rebuild here – people's hearts as well as their homes."
The Order of Malta's National Associations and Malteser International are actively helping the victims of the disastrous earthquake and the tsunami in Japan.
You can support the Order of Malta's efforts with a donation.  For more information, visit:
http://www.malteser-international.org/en/home/get-involved.html