The Grand Chancellor at the INTERPOL European Conference
Rome, 16/05/2011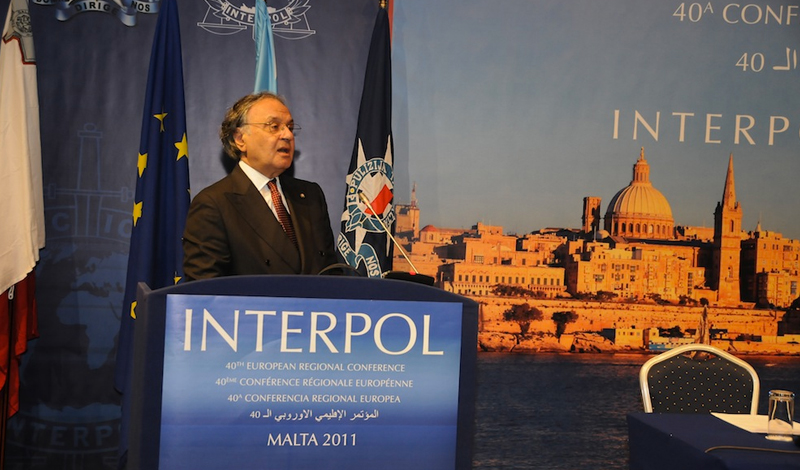 The 40th INTERPOL European Regional Conference was held on the island of Malta.  150 senior law enforcement officials representing 50 countries participated, as well as 16 international organizations.
This audience was addressed by the Order of Malta's Grand Chancellor Jean-Pierre Mazery with a paper entitled: "The Order of Malta Subject of International Law", offering an overview of the Order's main institutional features and areas of activity.
The Grand Chancellor was received by the highest ranking officers of INTERPOL, including President Khoo Boon Hui, Secretary General Ronald K. Noble and Mireille Ballestrazzi, Vice-President for Europe.
On this occasion Jean-Pierre Mazery also had talks with Monsignor Tommaso Caputo, Apostolic Nuncio in Malta and Libya, and with Carmelo Mifsud Bonnici, Minister of Justice and Home Affairs of Malta.  He was received by the Maltese Foreign Minister, Tonio Borg, in Palazzo Parisio.