Free healthcare given to thousands of uninsured in America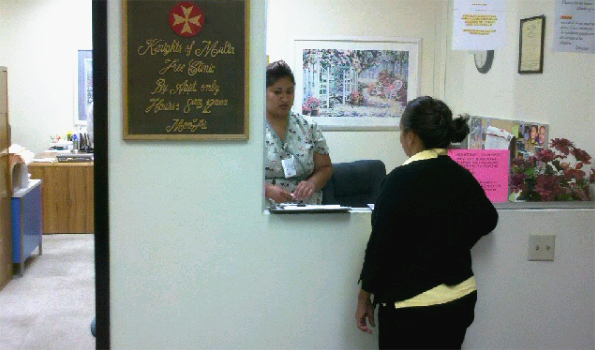 The Western Association of the Order of Malta in the United States provides medical care free-of-charge for California's uninsured poor and sick, who come to its two medical clinics, one in Los Angeles and the other in Oakland (near San Francisco).  In the State of California, over 6.6 million people are without healthcare insurance – a rate higher than in any other state in America.  As a result, many patients have received no medical care for months.
Patients often come to the Order's clinics having lost their jobs, and therefore their healthcare insurance, and so are unable to afford the treatment needed.  The clinics identify unmet medical needs, providing direct medical care when possible, and facilitate referrals to appropriate cooperating medical and social agencies.  The only criteria required for admission is to be without medical insurance.
The Order of Malta Los Angeles Clinic was established in 1980 and serves approximately 1,300 patients per year. The Order of Malta Northern California Clinic in Oakland, since opening in October, 2008, has provided over 8,500 free doctor's visits.  The two clinics are staffed by volunteer physicians and nurses who together have knowledge of English, Spanish, Chinese and Tagalog (spoken by over one million people in America).  Where possible, medical practitioners try to prescribe generic drugs that will cost patients no more than US$5.
Both clinics offer physical examinations, mammograms, laboratory testing, x-rays, electrocardiograms, ultrasounds and immunisation.  Patients come to the clinics suffering from chronic medical conditions such as diabetes mellitus, high cholesterol and asthma.  The care centres provide immunisations for tetanus and influenza and tuberculosis skin testing.
Following her first visit to the clinic with her family, Californian resident Lauren said: "This place is great.  It's a very professionally run, shiny, clean, quiet and helpful doctor's office for people who can't afford to pay".