The migrant drama continues
Lampedusa, 02/08/2011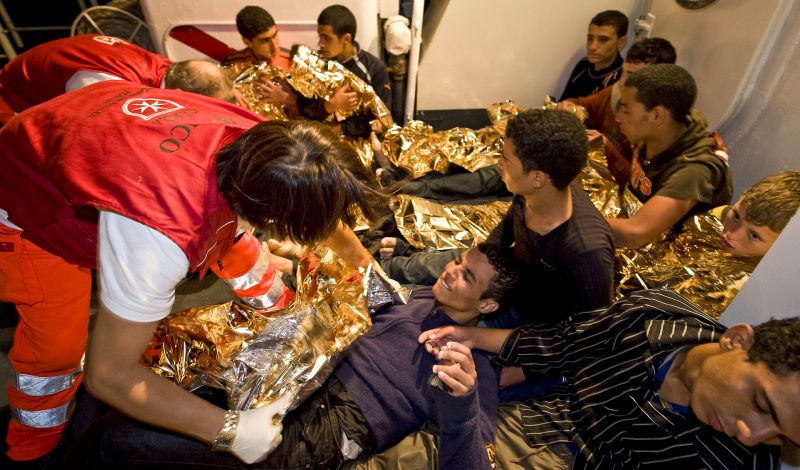 Another dramatic landing on Lampedusa, the island in the Mediterranean Sea that is the southern most point of Italy. On the night of 1 August, some three hundred migrants from Libya, including 18 children and 27 women, arrived on a 15-metre boat.
During the disembarkation operations, the Italian coast guards and Order of Malta Italian Relief Corps' medical personnel found the bodies of 25 men in the boat's engine room, who probably died of intoxication from engine fumes and certainly from the impossible conditions of their journey.
Another 35 people were saved on the morning of 2 August, intercepted on a dinghy near the island of Lampione by a coast-guard patrol boat with the Order of Malta's volunteer doctors on board.
The Order of Malta Italian Relief Corps, assisted by volunteers from the Order's Military Corps, continues its service on naval vessels assisting migrants arriving from the North African coasts and in particular from Libya.
Once again desperate children, women and men have paid for freedom with their lives.