Essential eye-care for impoverished children in Hungary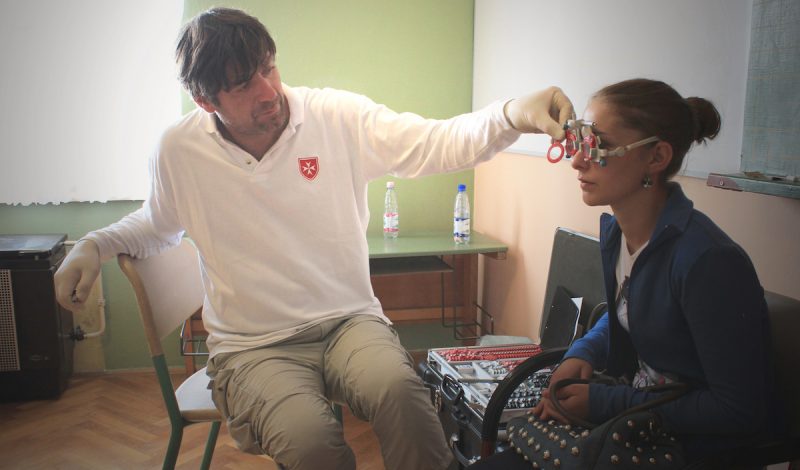 Two years of conducting medical examinations in the poorest areas of Hungary has shown Order of Malta doctors that more and more people in isolated, marginalised communities are out of the reach of institutional healthcare. According to rough estimations 20% of children living in deprived areas are visually impaired. In response to this the Hungarian Charity Service of the Order of Malta has launched a special programme entitled "Put on the glasses and see!" which has so far donated over a thousand pairs of glasses to impoverished children with impaired eyesight.
The Order of Malta doctors are implementing this same project outside of Hungary. In the ethnic-Hungarian settlements in Moldavia, Romania, eye examinations were given to 250 school children at the beginning of October. The results emphasised the critical importance of testing children's eyesight: 5% suffered from irreversible visual impairments due to a lack of early diagnosis. Tests also revealed that almost half of the children examined needed glasses. At the end of October the Order of Malta was able to return to Romania and present the children with 107 new pairs of glasses.