Social and emergency response cooperation in the meeting with the Slovak interior minister Daniel Lipsic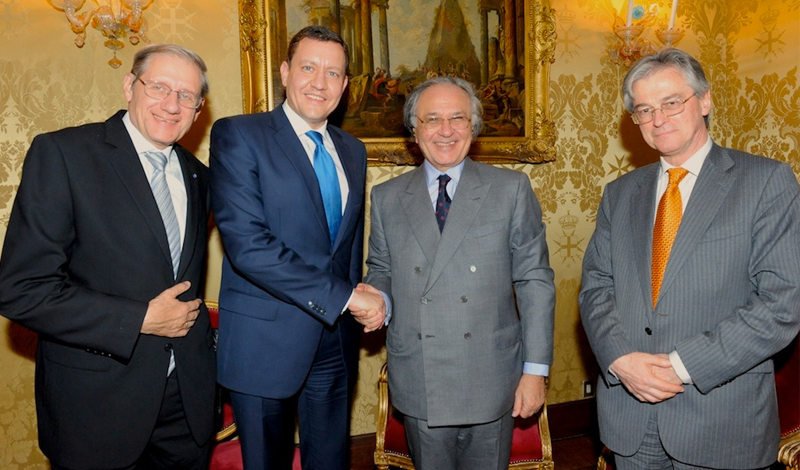 The Order of Malta's projects for the integration of Roma minorities and the development of the relative cooperation with the Republic of Slovakia were the focus of the talks between the Slovak Interior Minister Daniel Lipsic and the Order's Grand Chancellor Jean-Pierre Mazery.
The situation of the Roma people and the problems linked to their social integration were analysed in the hour-long talks in the Magistral Palace. The four projects the Order of Malta started up in 2011 at the request of the Slovak institutions were also covered. Focused on increasing the school attendance of children from Roma communities and supporting their integration, the projects are operational in Kosice, Lunik IX, Olejnikov and Nitra. "My ministry is prepared to provide all necessary assistance for the Order of Malta's efforts in this area," Minister Daniel Lipsic stated.
The integration of the Order of Malta's volunteer corps in Slovakia with the country's civil defence facilities was another topic discussed. The aim is to improve the efficiency of interventions during natural disasters in the country and in neighbouring states.
The ambassadors of Slovakia Jozef Draveck and of the Order of Malta Francis M. O'Donnell participated in the encounter.